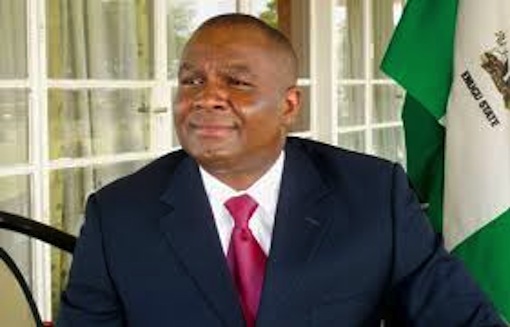 Former Governor of Enugu State, Chimaroke Nnamani, on Friday accused the People's Democratic Party (PDP) of rigging the Enugu East senatorial election in the last general elections.
Nnamani who was governor between 1999 and 2007, was elected as the Senator representing Enugu East Senatorial District from 2007 to 2011 on the platform of the People's Democratic Party (PDP). He ran for re-election on the ticket of the newly registered People for Democratic Change but lost.
Nnamani's counsel, Mr O. Jolaawo, told the State and National Assembly Election Petitions Tribunal in Enugu that the candidate of the PDP, Sen. Gilbert Nnaji, rigged the election.
Jolaawo made the allegation during the cross examination of the PDP witness, Mr Okechukwu Edeh, who was the party's collation agent in Enugu South Local Government Area.
He said that 25,093 voters were accredited for the election but that 32,056 voted, adding that, election results in some wards were mutilated without official endorsement.
"In some wards in Awkunanaw West, the number of issued ballot papers is less that the used ballot papers.
"In Ward 9, some 234 voters were accredited but 400 ballot papers were issued. In the end, both used and unused ballot papers were only 200 and the remaining could not be accounted for," he said.
The counsel debunked the witness' claim that the election for Enugu South local government was free, fair and peaceful since the missing ballot papers could not be accounted for and violence that took place in some areas.
In his reaction, the counsel to the respondent, Mr Peter Eze, told tribunal that there were also mutilations of election results at Zik Avenue and Uwani East where the petitioner won, adding that his agent, Mr Okey Ngene, signed the Enugu South collated election result.