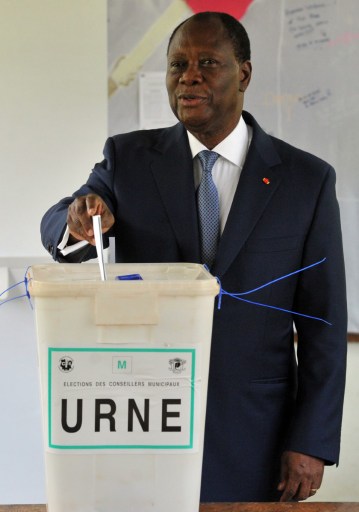 At least one person was killed and others were injured during protests in Cote d'ivoire over the validation of incumbent President Alassane Ouattara's candidacy for October election.
A Red Cross official made the disclosure after demonstrations broke out in some cities following Thursday's court ruling which cleared 10 candidates including Ouattara to contest the election.
The protests were called by a new opposition bloc, the National Coalition for Change (CNC).
Some members of the coalition were from a faction of ex-president Laurent Gbagbo's party who do not accept Ouattara's right to run over nationality issues.
"There was fighting between different groups among the population yesterday; one person died in a village near Bayota on the road from Gagnoa to Sinfra," the Red Cross official, based in the western town of Gagnoa, said.
Meanwhile, Boubakar Kone, spokesman for a hard line faction of Gbagbo's Ivorian Popular Front (FPI) said, "the demonstrators are responding to our call".
"This is to protest against the validation of Mr Ouattara's candidacy," Kone said.
Cote d'ivoire is emerging from a decade-long political crisis that ended with a 2011 civil war sparked by Gbagbo's refusal to accept Ouattara's victory in a 2010 run-off election.
Ouattara's exclusion from previous elections due to what his rivals claimed were doubts over his nationality was among the main cause of years of turmoil in the West African country.
Load more