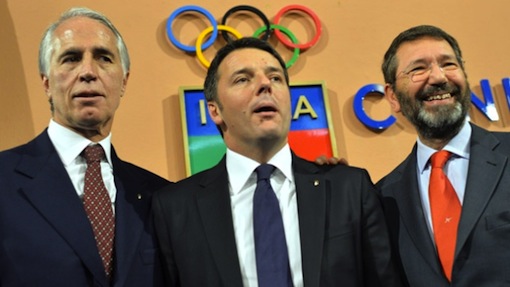 Rome on Friday became the second city to formally submit its bid to host the 2024 Games to the International Olympic Committee.
Rome mayor Ignazio Marino, Italian Olympic Committee president Giovanni Malago and bid chief Luca di Montezemolo signed the official application at City Hall and sent it to the IOC.
Rome hosted the summer Olympics in 1960 and the bid committee said it wanted to host the 2024 edition "in the most spectacular and symbolic places of the Eternal City."
It named "beauty, culture, and foremost innovation and sustainability" the principles of the bid.
Other bidders include German's Hamburg, Paris, Budapest and Los Angeles.
The bid deadline is Tuesday, September 15 and the IOC elects the host city in 2017.
Load more