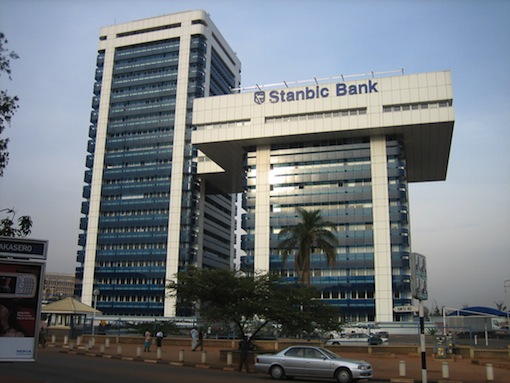 Nigeria's financial regulator is investigating Stanbic IBTC over alleged wrongful disclosure of fees owed to its parent, South Africa's Standard Bank, the regulator said on Friday.
On Thursday, Stanbic said Nigeria's Securities and Exchange Commission (SEC) had suspended its 20.4 billion naira ($103 million) rights issue pending the outcome of regulatory inquiries, without giving details.
Jim Obaze, head of the Financial Reporting Council (FRC), said on Friday that the body in charge of registering agreements between local firms and foreign partners had refused to give Stanbic IBTC a permit for a franchise arrangement since 2011.
He said the exact amount of potentially wrongly booked fees was being investigated but it was more than the bank planned to raise with its proposed rights issue.
Stanbic IBTC shares, which have fallen 12.4 percent so far this year, shed 4.9 percent to 22.48 naira on the news of the FRC investigation.
"Stanbic IBTC is a fully compliant and responsible organisation which operates in accordance with international best practices," the bank said in a statement.
"Stanbic IBTC has not and will never make any international remittance without due approvals from the National Office for Technology Acquisition and Promotion (NOTAP)," it said.
Obaze said the regulator might sanction Stanbic IBTC and compel the bank to re-issue its 2014 accounts if found guilty.