Eromosele Ebhomele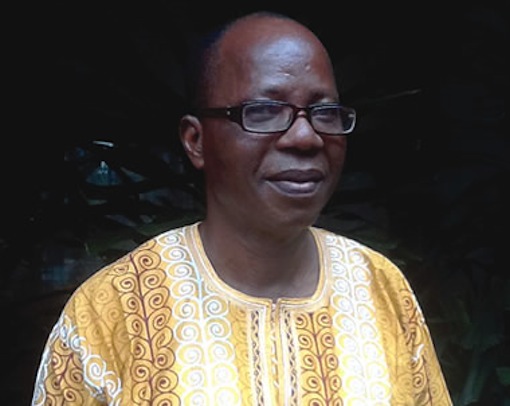 Former President, Association of Nigerian Professional Bodies, Mr. Olubunmi Ajayi, on Friday warned Nigerian politicians to avoid toying with the country's civil servants because the latter have the capacity to bring down such politicians, especially political office holders.
He said the era of politicians relegating civil servants and reducing their roles to only implementation of orders from the President and the governors is almost over.
Ajayi, who is also a former National President of the Nigerian Institute of Town Planners, said civil servants know how to keep records.
He added that, "these civil servants also know when to release such records and documents when the time comes to punish any politician they want punished".
"If you know the civil servants, you would run away from them. They keep records for various purposes. The day they would want to deal with you, they would bring out the records," he said on Channels Television programme.
A former civil servant, Ajayi said the civil service is supposed to advise the government and assist in implementing government policies, but added that the same governments, both at state and federal levels, have relegated the civil service and reduced it to only obeying orders.
He said this was one way the morale of civil servants have been dampened.
Ajayi, who was reacting to a statement by Vice President Yemi Osinbajo that the civil service reeked of corruption, further maintained that corruption cannot occur without the assistance of a professional.
"If we professionals behave well, this country would be a better place. No serious corrupt act is perpetrated without the help of a professional," he said.
He noted that the current challenges in the civil service began in 1975 when late Head of State, General Murtala Mohammed, embarked on sacking civil servants through the radio.
He said though Mohammed's action was meant to sanitise the service, sacking in such manner did not help to achieve the goal.
Instead, it resulted in corruption as civil servants who no longer had job security became corrupt, enriching themselves and waiting to be sacked.
"It was counter-productive as there was no longer security of tenure," he said.
He also lamented that since then, successive government have engaged in sacking civil servants in similar manner.
He recalled an experience as a civil servant thus: "when General Obasanjo came with the Operation Feed the Nation, the documents got to me and attached were documents from Ghana on why we should do it.
"Then I said: 'this is Operation Fool the Nation', but m boss called me to his office and told me that once the Commander-In-Chief wants something, he is not asking for your advice but how to implement it," adding that, this was part of the ways governments destroy civil service.
He also kicked against the practice of Federal Character where because a section does not want to be sidelined, junior officers are appointed to head their superior officers.
He urged the Federal Government to reverse the trend and make the civil service useful again.
"What we've had is quasi-military settings where you just wake up and hear that a governor has removed you," he said reminding that there are ways a civil servant can be removed from office legally including interdiction in which the civil servant is suspended until investigations into his case are concluded.
He said Nigeria lacked good leadership before President Muhammadu Buhari came as President adding that since Buhari was sworn-in on 29 May, his integrity and credibility had been working for him to the extent that everyone now sells the credibility.