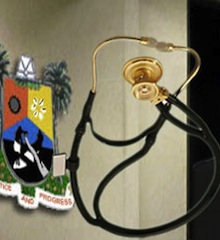 At least 200 persons on Saturday joined Anambra Broad Casting Station (ABS) "Walk to Life'' in honour of sickle cell disorder patients to create awareness on its prevention.
The Walk to life was orgainsed by ABS management in collaboration with National Association of People Living with Sickle Cell Disorder in Anambra, which started from its premises through the major streets of Awka.
The National Coordinator of the association, Mrs Aisha Edward, called for a probe into millions of naira donated to the association through different organisations, saying, "because it is doubtful if such monies were not diverted.''
Edwards said that the association was at a loss on how the millions of naira that was donated by the Federal Government, other individuals and corporate bodies to the Sickle Cell Day Foundation were put to use.
She lamented that rather than promote the course of people living with Sickle Cell disorder, people were busy feasting on their plight and vowed that the victims themselves would begin to fight for their cause.
"Members of my group have been exploited by healthy people who do not suffer from sickle cell and that must stop," she said.
She praised event sponsors, particularly ABS and its Managing Director, Mr Uche Nworah, Anambra State Government, Chairman of Fresh Life Water, Mr Godwin Ezeemo, FRSC, Red Cross and House Committee Chairman on Health in the state House of Assembly, Mr Obinna Emenaka.
She warned people living with the disorder not to be deceived by conmen who claimed cure of the disorder through unorthodox means.
She also warned young people to stop blind love, but to check their genotype status before getting married.
Anambra State Commissioner for Health, Dr Joe Akabuike said that Sickle Cell was easy to prevent if only people could undertake simple laboratory test to ascertain their genotype status.
He said that the walk was one of a series meant to encourage sickle cell carriers that they could manage the disease and live healthy lives, and to ensure that Anambra was free from the disease.
Nworah said that the walk was an advocacy to inform the people of Anambra state about the disorder, as the roles of the media "is to inform, entertain and educate.''
Ezeemo said that the company sponsored the walk because of its strong belief in the need to create massive awareness about the preventable disorder and called on parents to always guide their children and wards properly "before it is late''.
He described the walk as positive action which would match the publicity that had accompanied the awareness creation about the disorder, while urging people living with it not to feel inferior to those living without it.
"After all, in every disability there is an ability," he said.
The Chairman of the Committee on Health, Emenaka (Anambra West APGA), who is a pharmacist, also blamed the widespread of sickle cell disorder to lack of information and lamented that some people still did not know their genotypes.