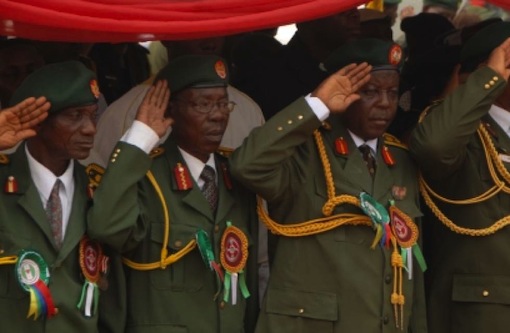 Kogi chapter of the Nigerian Legion of ex-service men has donated N400, 000 cash as its contribution to the upkeep of widows of their fallen colleagues.
Retired Capt. Johnson Ogwu, the Chairman of the Legion, presented the donation to representatives of the widows on Saturday in Lokoja, at 2015 Emblem Appeal Week celebration.
Ogwu said that the plight of the widows was of serious concern to the ex-service men.
He said that the ex-servicemen were aware of the responsibilities the widows were battling with, and promised that such donation would be repeated every year.
"It is part of our commitment toward alleviating the sufferings of widows of our departed colleagues," he said.
Ogwu said that the donations were being channelled through the chairmen of the 21 local governments in Kogi to ensure prompt delivery to the widows.
The chairman thanked Governor Idris Wada for his support to the legion and commended other well-meaning citizens and members of the general public who graced the 2015 Emblem Appeal Week.
The state secretary of the Legion, Emmanuel Agaba, in his remarks, enjoined the Kogi Government to support the ex-servicemen to serve as encouragement to their colleagues still in service.
Agaba said that the ex-servicemen had continued to complement government's efforts toward crime prevention and was poised to do even more with adequate support.
Responding on behalf of the women, Mrs Jummai Linus, Chairperson of the Wives of Retired Army Officers Association, in Kogi, thanked the legion for the show of love and concern for the widows.
She assured them that the money would be judiciously utilised by the widows to meet crucial needs.