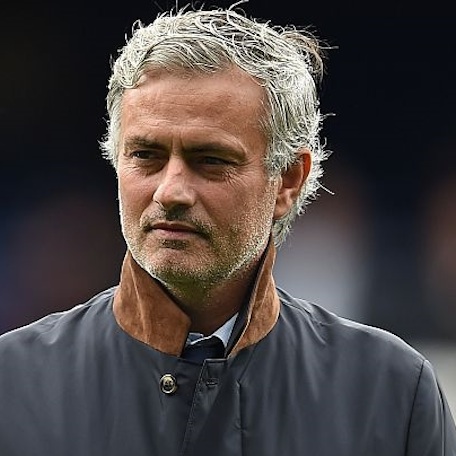 Jose Mourinho has given another excuse for his side's loss on Saturday, saying his side deserved more from the match at Everton, but for ill-luck.
Everton sprang an upset against Chelsea at Goodison Park scoring twice in the space of seven first-half minutes. Chelsea's Nemanja Matic reduced the deficit nine minutes before the break, but Everton made it a hat-trick of goals, scoring the third in the second half.
"We were unfortunate not to go in level at half-time as both John Terry and Eden Hazard then went close," Mourinho told the club's website.
"As the second half wore on it became apparent the next strike would be crucial, and so it proved when Everton restored their two-goal advantage with seven minutes remaining, leaving us with too much to do.
"We deserved better and played for a better result," said Mourinho. "It's too heavy for the way the players started the game, finished the game and played during the game. Confidence is low, we're a team with some doubts, about some lucky and unlucky incidents in each game, but I felt the players deserved a better result than we got.
"The biggest concern is that everything goes against us. We know we are making mistakes but with every mistake we are punished immediately. We lose a player for the first time, goal. One shot from outside the box, goal. After that it was a fantastic reaction. Eden Hazard had two fantastic chances with two shots, the ball hit the defender twice and when it looks like the ball was going in it goes for a corner.
"In the second half we had control, we changed and took risks. They defended and the first time they crossed the midfield line they scored another goal. Everything is going against us. The players feel that way. It's the old story of the striker who, when things are going well, there is a cross and he scores with his elbow or knee. When things go wrong he hits a fantastic shot, the ball hits the bar and post and comes out. Everything is more difficult."
According to the Chelsea website, Mourinho felt the team's task was made all the tougher by falling behind.
"When you play against teams that are winning it's more difficult. I want to play against Everton like I did last season, when we were winning, then you have clear chances. When you are playing against a team who is winning they defend, they accumulate players behind the ball so it's more difficult. Hazard had two shots where the goalkeeper goes to one side, the ball goes to the other side after hitting a defender and goes for a corner. Anybody who has played football, it doesn't matter about the level, knows what that is."
"We need to win a couple of consecutive matches, we need the players to smile again, we need the strikers to score goals, we need the defenders to not make mistakes and be punished, we need confidence. Confidence is fundamental and at the moment everything is going against us. The players fight, play, try, like they did, but the reality is that at the moment it's difficult for them. It's not easy to play football with the confidence level low."
Asked how he feels coaching now, the Special One from Portugal said:
"It's a pleasure. It's an honour and a happiness every day."