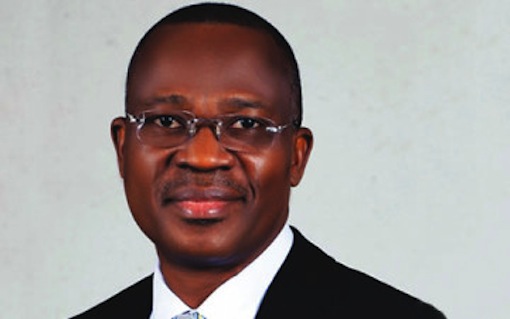 Skye Bank again made another set of millionaires in the on-going Reach for the Skye Millionaire Reward Scheme.
Onitsha, the Anambra State commercial city on Thursday hosted the Pan-Nigerian Scheme where 17 Nigerians who operate the bank's flagship savings and financial inclusion account (Skye save plus and Skye Ease accounts) smiled home.
With 10, 4 and 3 Nigerians going home with N100,000, N250,000 and N1,000,000 respectively, Skye Bank has given out over N14 million to more than 50 people since the reward scheme began in June this year.
The Mega winners of the N1 million category were Titilayo Olufunke from Ilorin Branch, Obiayo Patience, from Lugbe, Abuja Branch and Oloyede Abiodun from Ilaorogun.
Winners of N250,000 also emerged as Damilola Sunday from Ado Ekiti, Abibaba Omolara from Festac Town Branch, Juliana Owen from Benin, and Alabi Adeola Basiru of New Market Road branch in Gombe joined the lucky ones. Ten other winners had the consolation prize of N100,000 each.
In a phone conversation with Obiayo Patience, one of the winners who initially thought it was a scam, she expressed her gratitude and love for Skye Bank.
The reward draws session which was hosted by Nollywood actor and Celebrity Host, Kingsley Ogbonna, alias Dauda, had series of rigorous and authentic selection processes using a verification software to help validate the winners based on their N2000 minimum balances. The winners that emerged were prompted to wait for follow-up calls that will advise on the payment details and further engagement.
Speaking at the Reward Scheme, Head, Retail Banking, Skye Bank Plc., Nkolika Okoli, stated that "the reward scheme provides a unique opportunity for the bank to stay in touch and reward its SavePlus and Easy Save account holders, who have a unique role to play in the country's future economic growth which will be largely driven by a cashless model.
"Skye bank is at the forefront of driving the cashless economy by ensuring the un(der)banked are duly encouraged and actively rewarded for saving their excess funds in a bank rather than the resort to other informal channels," she said.
Speaking further, she said "we are passionate about driving the CBN's financial inclusion strategy in ensuring the under banked and unbanked begin to find the propositions of banking services more attractive, cost-saving and convenient."
Validating the authenticity of the scheme, the Enugu Zonal Coordinator, National Lottery Regulatory Commission, Mr. Eke Michael, said "we are here to ensure that this process is seamless and devoid of any form of deceit and this is what we have seen today. The process is true, the process is real and we throw our support behind its success."
The 'Skye Reach for Millionaire' reward scheme will see Skye Bank give away the sum of 60 million naira during the course of one year to customers who operate the Skye Save Plus account and Skye Ease accounts with minimum credit balances of N2,000 on an incremental basis.

Load more