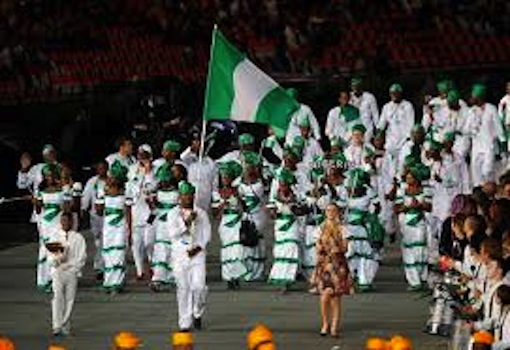 Nigerian athletes continued to garner more medals at the ongoing All-African Games in Congo Brazzaville to place fifth on the medals table at the end of Thursday's event.
A statement issued from Congo on Friday by Steven Nelson, Deputy Director, Press, National Sports Commission (NSC) and made available to NAN said Nigeria, now has 52 medals.
It said the 52 medals which include nine gold, 20 silver and 23 bronze, was won in Badminton, Weightlifting, Gymnastics, Cycling and Karate as at Sept. 10.
The breakdown shows that athletes in Badminton won two silver and nine bronze medals, while athletes in Karate garnered two silver and Cycling one gold.
Athletes in Gymnastics won one bronze, while those in Weightlifting won eight gold, 18 silver and 11 bronze medals.
Team Nigeria's improvement on the medals table followed Thursday's impressive performance which saw Nigeria winning three gold, eight silver and nine bronze medals in Weightlifting and Badminton events respectively.
In the women's weightlifting 75kg category, Otunlabilkis Abiodun won three gold medals; Winifred Eze Ndidi, competing in the 69kg weight category, won three silver medals; while in the men's 85kg, Anyolewachi Micheal won bronze medal.
The statement said that the outing of Team Nigeria in cycling was also impressive.
The female team comprising of Happy Okafor, Tombrapa Grikpa, Rosemary Marcus and Glory Odiase emerged first with a time of 37:12:19 seconds to clinch the gold medal in the 25km race.