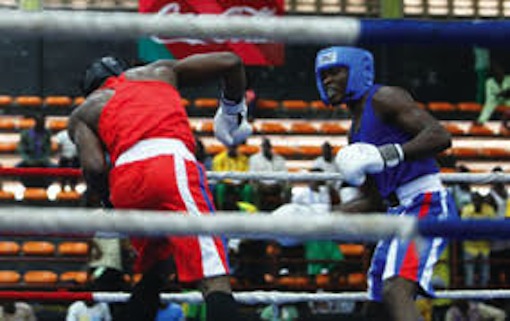 The Nigerian boxing team at the ongoing 11th African Games, in Congo Brazzaville has placed second on the medals table behind Algeria in the boxing event.
Team Nigeria won four gold and two silver medals from the boxing event, after placing second behind leaders, Algeria that won five gold and silver medals.
The result is an improvement, when compared with their previous performance at the last Games held in Maputo, Mozambique in 2011.
The National team had placed sixth with three silver and a bronze medal.
Nigeria's Olufemi Oyeleye, defeated Nsango Njikam of the Cameroons to win the gold in the welterweight category, Efe Ajagba, then defeated Keddy Angnes in the Super heavyweight for gold medal.
In the female category, Edith Ogu-Ogoke defeated Rana Abdelhamid of Egypt in the middleweight, while Kehinde Obareh outpointed Tunisian, Hilimi Khouloud in the lightweight.
Caroline Linus won a silver medal in female fly (48-5kg), while Efe Apochi also won a silver medal in the men's middleweight class.
Meanwhile, President of the Nigeria Boxing Federation (NBF), Kenneth Minima, a retired Lt.-Gen., told the News Agency of Nigeria (NAN), that the result was indication of better days for boxing in the country.
"I am very happy at the performance of our boxers in this competition. They did very well. It is a new hope that there are lots of opportunities for boxing in Nigeria," he said.

Load more