*Denounces Vengeance rumour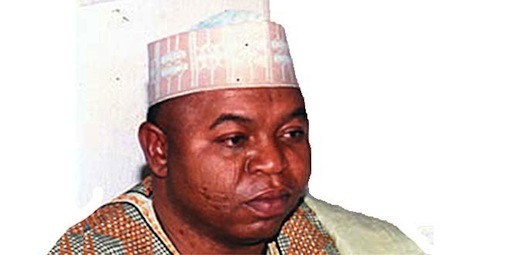 The candidate of the All Progressives Congress in the Kogi State governorship election, Prince Audu Abubakar has pledged his commitment to Kogi Tripatrite Agreement , the agreement is a power rotation deal among the constituent groups of Igala, Ebira and Okun that ring Kogi State.
A statement by Prince Audu Abubakar Media Office on Sunday traced the narrative of the forthcoming Kogi State gubernatorial election to power rotation and infrastructural development.
"While it is an impeccable fact that the enduring infrastructures in Kogi State were products of Prince Abubakar's stewardship, confirming the hope of sustainable development in Kogi State hangs on his return as the Governor of the State; it is also a matter of sacred truth that Abubakar is the only Igala man that can boldly, explicitly and committedly ensure the position of governor of Kogi State goes to the remaining groups, that is, Okun and Ebira", the statement said.
He, however, sought peace and mutual understanding as the means of achieving power rotation in the state.
Prince Abubakar explained that how the leaders of Igala, Okun and Ebira reached power rotation deal in 1991.
According to him, the challenges of political domination and marginalisation of the Igalas in Benue State, Okuns and Ebiras in Kwara State led to intense agitation for creation of Kogi State for the three groups who had lived together peacefully under Kabba province for more than 70 years.
"So I have told all Kogites that when we mutually met at one Engineer Sule's house in Okene, in 1991, the three groups –Igalas, Ebiras and Okuns – met and said to themselves that they believe in power rotation," Prince Audu said.
He continued,"When God in his infinite mercy spoke to the former military President, General Ibrahim Babangida, to create Kogi State; therefore, we have destiny in our hands and it was only fair to allow Igala to have the first shot. For that, the reason adduced by late Chief Awoniyi was that the component that came from Benue State, that is, Igala, had never had the opportunity to produce the Governor but the second component from Kwara State comprising of Ebira and Okun had had the opportunity in late Adamu Attah who was a Second Republic Governor of Kwara State.
"Following that premise, it was agreed that to give it to Igala. Further, after Igalas, it was agreed that the governorship seat should return to the other components – Okun and Ebira – which should meet to determine the next to have the seat after Igala.
"I am the first beneficiary of the agreement and thank God I am still living hale and hearty because most of us who reached the deal in good faith on behalf of our people are now late. When we returned to demoracy in 1999, I was uncompromising and firm in my intention to implement the 1991 agreement but I was blatantly rigged out. And that of course stultified development of the state in all facets.
"I have stood in the middle of Idah and Anyigba to tell Igalas that, since we are brothers who had lived under the Kabba province, we must make sure we make our gentleman agreement reality so that we can have lasting peace and confidence in one another. I don't lie or deceive people. I am the only person with moral compass"
"We don't need acrimony to implement the Kogi Tripartite Agreement. I would make it a reality and I am the only Igala man that can stand in Idah, Anyigba, Ankpa and tell our people enough is enough and reciprocate the cooperative gesture of the Igbira and Okun people by 2019. "
Prince Audu in the statement also denied allegation making round that his coming back as Kogi Governor is hinged on his desperation for vengeance.
"It is important to state that am not going back to office as governor to take vengeance as being peddled by my opponents . I think nobody offended me but I may have offended anybody which I beg for forgiveness. If you say you want to take vengeance it means someone has offended you but I was not offended. My total intention is to ensure that I develop Kogi infrastructure and implement that agreement by the special grace of God. By God's grace after winning this 2015 election and by 2019 that would be the first time power would begin to rotate among the three stakeholders of the Kogi Tripartite Agreement ", Audu added