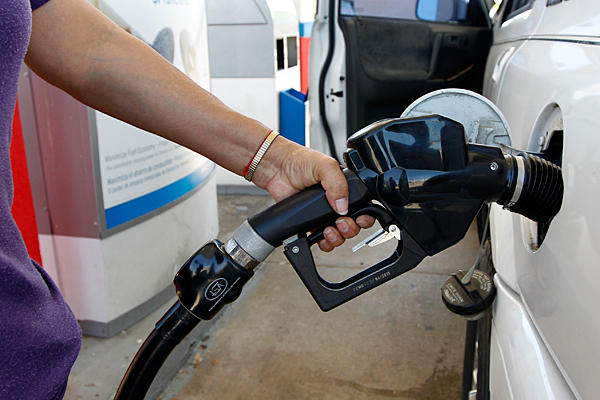 The Department of Petroleum Resources (DPR), Eket, Akwa Ibom, on Sunday said it sealed 200 petrol filling stations within six months in its area of operations for illegality.
Mr Asuquo Antai, Controller of Operations in Charge of Akwa Ibom and Cross River, disclosed this in an interview with the News Agency of Nigeria (NAN) in Eket.
Antai said that 40 filling stations were sealed in Calabar while 160 were closed in Akwa Ibom.
"In the last six months a lot has happened, especially in the downstream sector; prices of petroleum have stabilised reasonably in Cross River and Akwa Ibom states.
"In the last six months in Cross River, we had sealed 40 filling stations and 160 filling stations in Akwa Ibom for sharp practices,'' Antai said.
He said that the storage capacity of petroleum depots in Calabar was 21 million tons, adding that the availability was enough for its area of operations.
"It is more than enough for Cross River and Akwa Ibom but the focus is not just for the two states.
"It serves a lot of the northern states and some of the neighbouring states. That is the only way we can maintain stability of price,'' Antai said.
He added that 25 depots were sealed in the last one month for selling above the approved government ex-depot price.
The controller said that the DPR had step up surveillance to check under dispensing of the product across its area of operations.
He warned marketers indulging in the act of under dispensing of the products in the state, adding that the act was questionable.
Antai said there were five depots under construction in Akwa Ibom to increase availability of products, saying that the depots would come on stream early next year.
He said the depots were located at Mbo and Ikot Abasi Local Government Areas, adding that the construction was 75 per cent completed.
The controller said that the department was collaborating with members of IPMAN to ensure that products were available in the depots.
He restated the commitment of the department to enforce the price of kerosene across the country, while lamenting the high prices of products in the state.
Antai re-assured the public that DPR would increase surveillance to ensure that price of kerosene was stable in the state.
He stressed the importance of enforcing the approved government pump price.
Antai called on the public to work with the DPR to achieve the mandate of the agency.
Load more