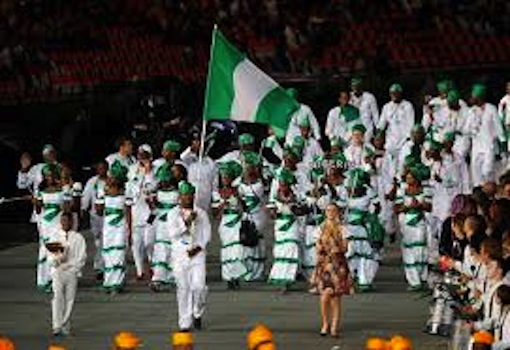 Nigeria's women beach volleyball team, on Sunday in Brazzaville beat South Africa 2-1 to claim the event's gold medal at the 11th All-Africa Games in Congo.
The News Agency of Nigeria (NAN) reports that the pair of Priscilla Agera and Isabella Laju, rallied from a set down to win 2-1 and erase the bad memories of 2011.
The Nigerian side had in 2011 at the 10th AAG in Maputo, Mozambique lost in the semi-finals to Kenya and in the third-place match to Ghana.
But this time around, after whipping Kenya in the semi-finals, it was all set for them to redeem Nigeria's image in the sport as a whole on the continent.
They, however, had to battle hard, losing 21-11 in the first set, before battling back to draw level with a 21-13 wins in the second set.
The third set was nerve-wracking, with both teams running neck-to-neck, before South Africa fell behind 7-11.
They quickly drew level to move to 13-11, before the power-playing Agera pushed harder for two more points to draw level as a handful of Nigerians roared them on.
There was then no stopping the duo as they held on for a 15-13 victory to give Nigeria the gold medal.
"It was great winning the gold medal, after all the effort. But it was not easy, especially after we had to come from behind.
"But courage helped us. We were courageous, as we knew we needed to win, not only for ourselves but for all Nigerians,'' she said.
NAN reports that the Nigerian supporters at the final match included Habu Gumel, President of Nigeria Volleyball Federation (NVBF), and Bolaji Ojo-Oba, a former Director, National Sports Commission.