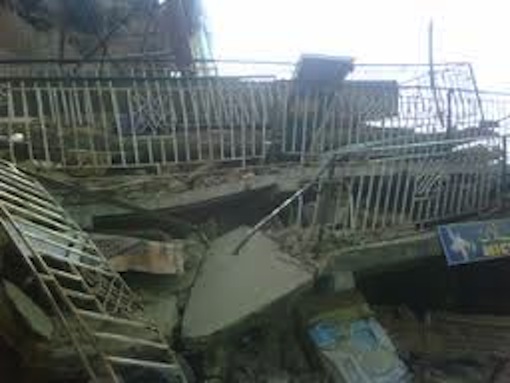 An Islamic school building collapsed in the town of Bukuru in Nigeria's Plateau state on Sunday afternoon, killing at least four students and injuring 14 others, the state coordinator of emergency services said.
"We are still working under the rubble for more bodies and injured," Abdulsalam Muhammed, the state coordinator for the National Emergency Management Agency, said.
The two-storey building collapsed while there were about 40 students of various ages inside, teacher Danlami Muhammed said.
"We rushed here to find out if our children are alive … we only hope Jamila, my daughter and Saleh are not among the dead," father Ahmed Abubakar said, who was among the parents who went to the scene.
One of the parents said the building was poorly constructed by the local community and believed heavy rain had contributed to its collapse.

Load more