Kazeem Ugbodaga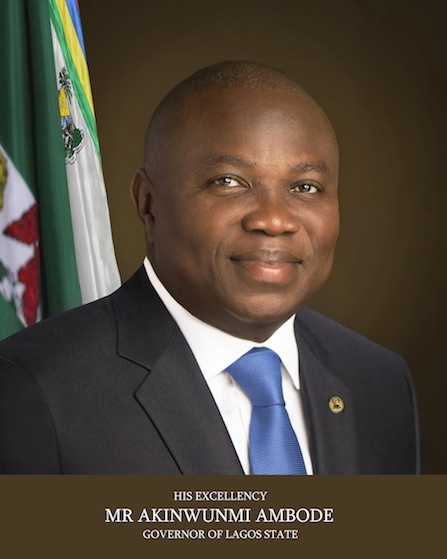 The Lagos State All Progressives Congress, APC, has advised the state's Peoples Democratic Party (PDP) to stop struggling to make a public nuisance of itself by making ridiculous noise about the performance of the Governor Akinwunmi Ambode administration.
The PDP had at the weekend come hard on Ambode's 100 days tenure as governor of Lagos State.
But the APC in Lagos State on Monday said that PDP is hurt badly by after-polls blues after the grand failure of its extensive and expansive plot to steal Lagos in April 2015.
Publicity Secretary, Lagos APC, Joe Igbokwe said Lagos PDP is not reasoning well on either what performance is or what is going on in Lagos as it had experienced unending frustration and pains of defeat as it prepares for the political grave.
Igbokwe, in a release stated that the PDP cannot recognize achievement when it sees one and wonders how a party that wrecked Nigeria in 16 years of disastrous leadership can assess performance of a party that has taken Lagos to new heights as one of the few mega cities of the world.
"We see the laughable outings of Lagos PDP in the media after its last disastrous electoral woes as tortuous efforts to stave off its certain death. We see their laughable efforts to critique the government in Lagos as borne out of the near death struggle to survive its own huge liabilities as a failed party that ran a failed government that prodded Nigeria to the precincts of a failed nation.
"We wonder what else could make a party that failed woefully in sixteen years and which suffered a disastrous electoral defeat as a consequence, to be so obsessed with performance in the first one hundred days than trying to stay afloat when it is being washed away by the tides of history.
"However, we want to educate Lagos PDP on performance in office, should they continue to deliberately believe that Nigerians are fooled by their antics. First one hundred days are periods of planning and foundation-laying and not periods to build skyscrapers and bridges, as a party that left no achievement with tremendous resources while in power for sixteen years is trying to make it.
"For a party that never built a hut in 16 years in power to now mask and revel over achievements in 100 days speaks of poorly rendered humour; the type that has afflicted PDP since after May 2015. First 100 days are planning periods and office holders are judged by that standard and not the desperate whims of a party in disarray," Igbokwe stated.
He said besides, Lagos PDP needed to know that Governor Ambode needed not reinvent new wheels, hence "he is continuing the highly celebrated achievements of former Governor Fashola. That was why in his first 100 days, Lagos has continued working in a seamless order with security working at its known best level, environmental health moving in its steady speed, the various sectors working as on May 28. There has been no system disruption and Lagos is moving under Governor Ambode as it was under Governor Fashola.
"But we need to let Lagos PDP know that Governor Ambode has taken over the construction of several rural roads, opening up rural areas, creating employment opportunities, easing off costs of doing business in Nigerian commercial nerve center, mapping newer avenues for income generation, sustaining the legacies of Governor Fashola on creating a newer and more workable Lagos that will serve all of us. He is doing these in just one hundred days and will permanently shut the PDP as the fruits of his efforts yield in the coming days.
"We are not compelled to conduct local government elections in Lagos solely on PDP's desperate hope to anchor its waning hope for survival on Lagos local councils. We have been conducting local council elections as and when due since we came to power in 1999 even as most PDP governments have not conducted local government elections for many years now. We, however, want to let Lagos PDP know that it will never, ever win a single local council in Lagos for Lagosians know very well the noxious nature of PDP, which is on the way to the grave due to its notorious misrule and corruption history."
Load more