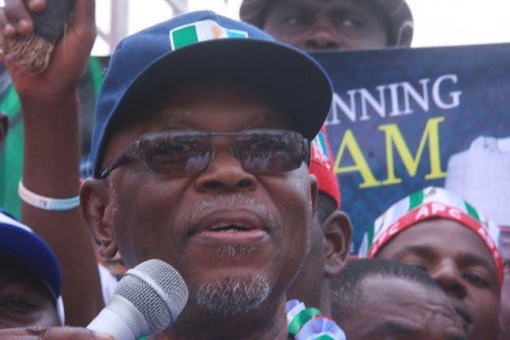 The Bauchi State All Progressives Congress (APC) has accepted the resignation of Malam Musa Adamu, the South Senatorial District Vice Chairman of the party.
The state APC Chairman, Alhaji Uba Nana, announced the acceptance when he briefed newsmen at the party secretariat in Bauchi on Sunday.
Nana said that the executive committee of the party had accepted the resignation and that his replacement would be announced in due cause.
He said the party was not happy with some of his activities, noting, however, that the executive committee met on Sunday and accepted the resignation.
"Adamu was part of all the decisions taken by the management and therefore could not complain that his advices were not taken into consideration by the leadership.
"The committee has accepted his resignation and wished him well, but he is still a member of the APC," he added.
Meanwhile, the party has announced the suspension of his Deputy, Alhaji Shuaibu Ismail, over alleged anti-party activities.
Nana said Ismail was suspended in order to enable a committee to investigate him on some serious allegations of anti-party activities.
He also said the problem between two senators and some members who were canvassing for their recall had not been reported officially to the party.
Nana, however, said that APC in the state was not having any serious problem that was likely to lead to its disintegration.
NAN recalled that the vice chairman had on Friday at a press briefing announced his resignation citing safeguarding his integrity as reason.
Load more