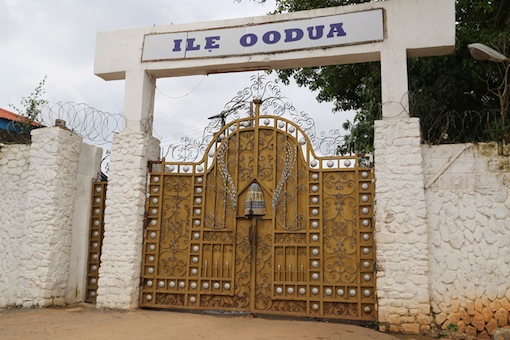 The new Ooni of Ife will emerge within 40 days in line with the customs and tradition of the ancient town, a kingmaker and the Obalufe of Iremo Quarters, Ile-Ife, Oba Folorunso Omisakin, has said.
Omisakin told newsmen on Monday at a press conference held at the Ooni's palace in Ile-Ife that it was now the turn of the Giesi ruling house to present the candidate for the vacant stool.
"The 1980 Ife chieftaincy declaration, which Section 19 Subsections A (3) has confirmed, is that it is the turn of the Giesi ruling house to present candidates for the vacant stool of Ooni.
"Other ruling houses such as Osinkola, Ogboru and Lafogido should wait for their turn," he said.
Also speaking, another kingmaker and the Lowa Adimula of Ife, Oba Joseph Ijaodola, enjoined members of the four ruling houses and Ife residents in general to live in peace.
Ijaodola gave an assurance that the kingmakers would ensure transparency in the selection of the best candidate for the vacant stool.
The traditional ruler, however, said the next Ooni must have good character and wide experience.
Further contributing, Mr Tajudeen Lawal, the Executive Secretary, Ife East Local Government Council, said that traditional rulers had initially been guided by the 1957 chieftaincy declaration which was later cancelled.
He said the 1980 Ife chieftaincy declaration was used to enthrone the late Oba Okunade Sijuwade, maintaining that the status quo would be sustained.