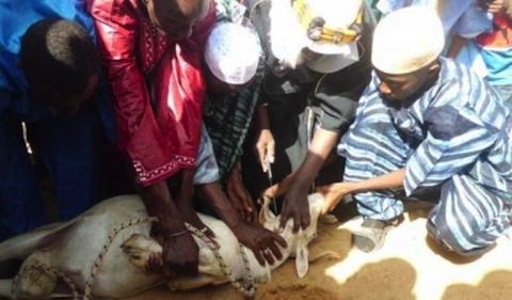 The Muslim Eid-el-Kabir or Eid-il-Adha festival will now be celebrated on 24 September.
This followed the shifting of the Arafat Day from 22 September to 23 September by the Saudi Arabia moon sighting committee.
The federal government of Nigeria is yet to react to the new change in date by Saudi Arabia.
Though September 22 was earlier fixed for the Yaomul Arafat (Arafat Day) and September 23 for the Eid-il-Adha (Day of Sacrifice) a notice sunday night by the Saudi Arabia Judiciary said the expected moon of the Month of Dhul-Hijja 1435 was not sighted, hence the month of Dhul-Qadha will be counted to be 30.
This means that the month of Dhul-Hijja will commence on Tuesday 15 September 2015.
This development also means that the Day of Arafat is shifted from September 22 to September 23, and the Day of Sacrifice will now be September 24.