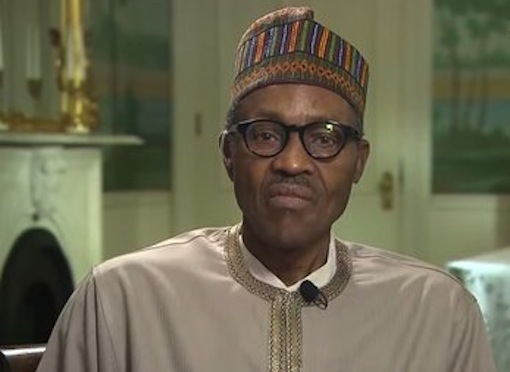 The All Progressives Congress (APC) has denied reports in a section of the media that Haj Maitalle Tara Koko, the 92-year-old woman who is an ardent Muhammadu Buhari supporter, has been abandoned, saying the woman is being well catered for.
In a statement issued in Lagos on Tuesday by its National Publicity Secretary, Alhaji Lai Mohammed, the party said the wife of the Kebbi State Governor, Dr. Zainab S-Bagugu, a medical doctor, has personally taken charge of Haj Maitalle's welfare.
It said that since the woman suffered a mild stroke while returning from Abuja where she witnessed the swearing in of President Buhari (at the instance of the Kebbi State Governor and the Senator from Kebbi Central, Adamu Aliero), she was admitted and treated at the Sir Yahaya General Hospital in Birnin Kebbi, and all her expenses paid by the Governor and his wife, who ensured that her close associate and friend, Barrister Zainab Koko, cooked and delivered meals thrice daily to Haj Maitalle.
"When she was discharged from the hospital after 10 days, she was taken to her home town of Koko, where she has been under the care of the resident medical officer, Dr. Kola, who reviews her condition and ensures she gets physiotherapy, in addition to being in constant touch with the Consultant in Birnin Kebbi, Dr. Abubakar Dakingari.
"The Kebbi State Government has also approved 4 million Naira for her and her attendant doctor to travel to Dubai for further treatment, but she has been too weak to travel.
"Since Haj Maitalle returned to her home in Koko, the Governor, the First Lady and Sen. Aliero have been in touch with her. The First Lady has personally visited her three times, the Governor and Sen. Aliero once each and the House of Representatives member from her constituency over four times.
"We have gone to this great length to provide full details of Haj. Maitalle's condition in order to give Nigerians the correct information about her situation. We do not know what informed the wicked, irresponsible and downright deceitful story that the delightful woman has been abandoned even after she gave her life earnings in support of Buhari's presidential campaign. The story of Haj. Maitalle's purported abandonment is a figment of the imagination of the fellow who wrote it," APC said.
Load more