Funsho Arogundade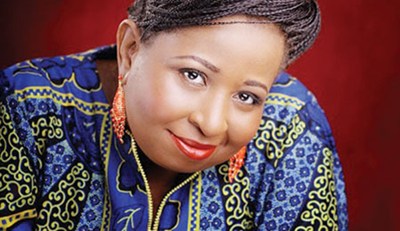 Ms. Peace Anyiam-Osigwe, founder of the annual Africa Movie Academy Awards, AMAA, has launched a new initiative, #AFRICAONE, described as the heart, soul and spirit of Pan Africanism in Arts and Culture.
The new initiative will be unveiled at the first AMAA holding outside Nigeria, in Nelson Mandela Bay, Port Elizabeth, South Africa on 26 September.
During the awards ceremony, #AFRICAONE will celebrate the best of African artistes in the performing arts of drama, movies and music across Africa and in the Diaspora
After running AMAA for 10 years as its CEO, Anyiam-Osigwe resigned from the position. She was succeeded by Dayo Ogunyemi, who has also been serving on the board of the African Film Academy.
Ogunyemi, AMAA new CEO is a film law expert for the World Intellectual Property Organization, WIPO. The 2015 edition of AMAA will be his first task as CEO.
He has assured that this year's event will be the biggest with a galaxy of African stars and stars from the Diaspora and international guests and tourists coming for what is now popularly known as the African Oscars.

Load more