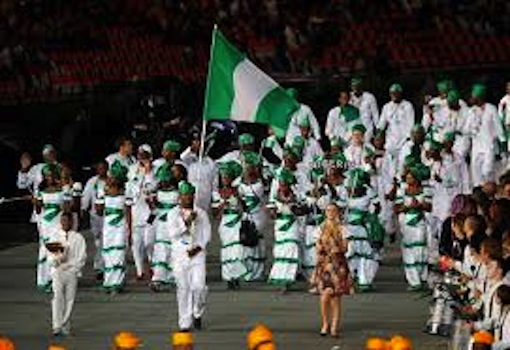 Adaora Elonu scored 22 points and scooped eight rebounds to pivot the D'Tigress to a 73-65 defeat of Gabon on Tuesday in Brazzaville at the ongoing 11th African Games.
The victory ensured the National female basketball team advanced into Thursday's semi-finals of the competition, even though it was not as smooth as expected.
But for sterling performances from Joyce Ekworomadu (11 points, eight rebounds), Helen Ogunjimi (11 points, two rebounds) and Sarah Ogoke (seven points, four rebounds), the Gabonese were aiming for an upset.
Nigeria led 12-9 after the first five minutes, and could only take a 20-19 lead into the second quarter, in a game that kept going back and forth.
They extended their lead to 29-27 midway into the second quarter, but as the Gabonese fought back they could only take a 35-34 lead by the half time mark.
Then, the Gabonese had a remarkable return, taking a 46-43 lead midway into the third quarter, before the D'Tigress rallied for a 53-50 lead by the end of the quarter.
With Priscilla Udeaja scoring a total eight and scooping 10 rebounds, Olayinka Sanni scoring 10 and having five rebounds, and Ndidi Madu holding sway, the Nigerian side steadied their game.
Yema Robert and Grace Mbaikoua were in fine form for the Gabonese, scoring 25 and 14 points respectively, while Foxias Folake and N'Nang Obone were also fantastic.
In spite of this Gabonese resurgence, the D'Tigress advanced to 63-57 halfway into the final quarter, before closing up the game at 73-65.
The Nigerian team's head coach, Scott Nnaji, said their performance was not surprising to him, and it could only get better and rewarding with success in the final.
"We have done this before, and it can only encourage us to go on. But where we want to be is in the final and winning the gold medal.
"Then, we will aim at qualifying for the 2016 Rio Olympics,'' he said.
Speaking also on the game, Elonu said herself and teammates were determined to do better than in past in order to win the gold medal.
"We are focusing our sights on the gold medal and we are determined not to allow anything stand in our way,'' she said.