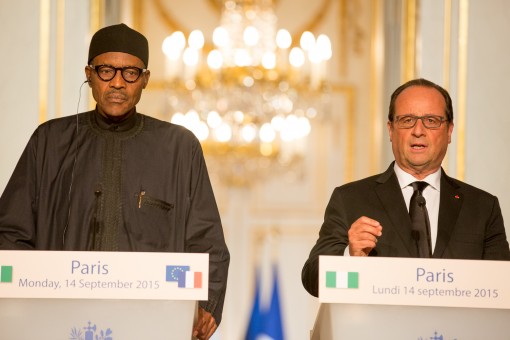 French President, Francois Hollande has stated that his country will invest 130million euro in rebuilding Nigerian roads as well as providing electricity and potable water for the west African country.
Hollande made the pledge on Monday at the Elysee Palace in Paris after a closed door bilateral meeting with President Muhammadu Buhari of Nigeria, who is on a three-day official visit to France.
According to Hollande, France has concluded arrangements to invest a total of 130million euro in the development of infrastructure in Nigeria for rebuilding of roads, provision of electricity and water supply.
He noted that in spite of the fall in the price of crude oil in the international market, which had affected Nigerian expected revenue, the country's economy still remained strong.
"The Nigerian economy remains strong so, France wants to be doing business in the country," he said
Hollande said that France intended to increase the visibility of its investors more in Nigeria.

Load more