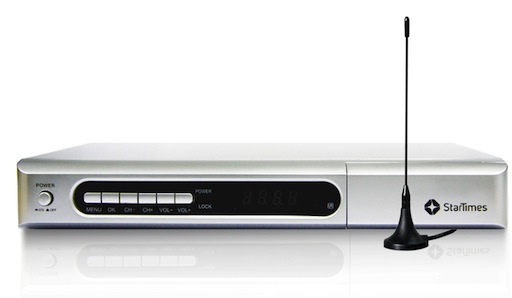 Pay TV provider, StarTimes, has explained why it increased its tariff for a second in six months.The Chinese-owned company stated that the acquisition of some content was responsible for the hike.
The increase comes five months after increasing subscription tariff by between 20 and 35 per cent. The new rate, which kicks in on 1 October, will affect subscribers on its Unique Bouquet.
According to the company, the increase is as a result of the introduction of additional sporting content, notably the German football league (Bundesliga) and Italian football league (Serie A). The company has been calling subscribers to make bulk subscription payments to have some respite from the new rate, which kicks in at the beginning of next month.
The announcement, which has been communicated to its subscribers via phone calls, text messages and email, is the second of such this year. When it takes effect, subscribers on StarTimes Unique Bouquet will pay N4, 800 instead of the N3,600 they currently pay.
In April, StarTimes increased monthly subscription on its Basic bouquet to N1200; Classic bouquet to N2400, and Unique bouquet N3,600.