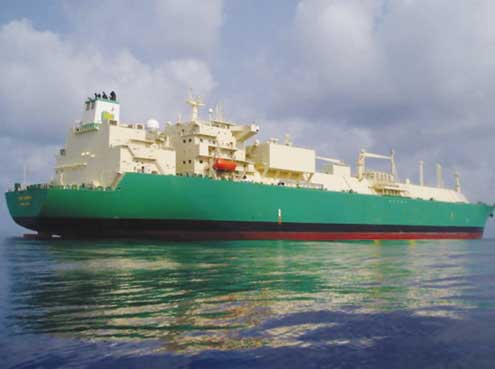 Stakeholders in the Maritime sector have urged the Federal Government to proffer lasting solution to the moribund Warri port in Delta.
They told the News Agency of Nigeria (NAN) on Monday in Warri that the prolonged inactivity of the port was counter-productive to the nation's economy.
They said that underdevelopment had consequently affected their financial viability.
Mr Austin Egbegbadia, a Warri-based importer, identified dredging as a major constraint in the port.
Egbegbadia, who is also the President, Delta Shippers Association, decried the lacklustre attitude of the government towards addressing the challenges in the port.
The shipping magnate said the inactivity of the port now usually cost him extra money to convey his imported consignment from Lagos to Warri.
The honorary Vice President, Nigeria Association of Chamber of Commerce, Industry, Mines and Agriculture (NACCIMA), attributed the lingering problem in the ports to maladministration and wrong government policies.
"Several times, we hear the Federal Government wanted to dredge the Escravos channels.
"At a point government brought a dilapidated dredger and it was at the port for about a year without dredging a single sand, so who is fooling whom?
"Delta port used to be the hub of economic activities before the discovery of oil; today the port is idle.
"I think government needs to be sincere with the diversification policy.
"If we must fully diversify our economy, the Delta port must be revived because it has the capacity to provide over 100,000 direct employment and additional one million indirect jobs,'' he said.
Mr Simon Asite, President, Delta Association of Commerce, Industry, Mines and Agriculture said aside dredging, the Warri port had been stigmatised as a volatile port by the International Maritime Organisation.
"Until the government dredges the channel and provides adequate security to guarantee the safety of vessels, the Warri port will not be patronised,'' he said.
Asite, therefore, advised government to assure the international community that Warri port was safe for business transactions.
He also stressed the need to divert some of the ships berthing in Lagos and other ports in the country to the Warri port.
"There is also undue monopoly in the port after the concession that only oil and gas-related cargoes can come to the Warri port; it is wrong.
"The Warri port is strategically located; it is nearest to the hinterland with good road network to any part of the country," he said.
Mr Benedict Ebimarere, a member of the Association of Nigeria Licensed Customs Agents, called for economic reform that would address the age-long challenges in the port.
"Addressing the port challenges is of great economic importance because of its multiplier effect on the people,'' he said.

Load more