Daniels Ekugo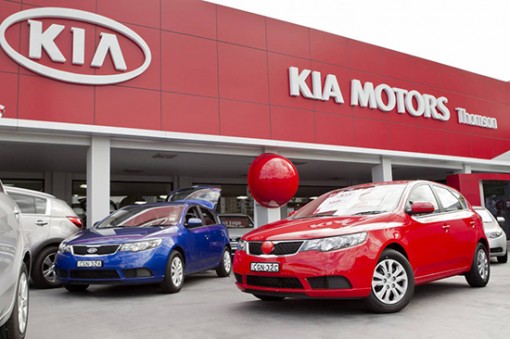 In a bid to deepen its penetration into the Nigerian markets and to deliver inspiring consumer experience in Nigeria, Kia Motors Nigeria has appointed Fudons Automobile Nigeria Limited in Bayelsa as a dealer.
With over a decade of advanced automotive technology and accentuated after sales services, Kia is one of the fastest growing automobile brand in Nigeria and it hopes the strategic partnership with Fudons will help meet the demands of its customers in the region.
"Our expansion of the dealership network reaching several cities in Nigeria is to ensure that customers get the best of innovation and technology at all times. It's against this background that we appoint Fudons Automobile to give exceptional sales and after sales service to our esteemed customers in Bayelsa. This latest expansion provides yet another convenient location for the provision of our quality sales and after-sales service to our customers" said Sanjay Tatpati, Vice President, Kia Motors Nigeria.
Prede Doris, Managing Director, Fudons Automobile stated that "Kia's brand has seen phenomenal growth in Nigeria in the past few years which we, "at Fudons Automobile, are committed to supporting in Bayelsa".
"We are delighted to be appointed as an authorized dealer of Kia. We have an unalloyed commitment to keep pace with the growth of this prestige brand by offering the highest standard of customer service aimed at exceeding the customers' expectations." added Prede Sayama, the Executive Director, Fudons Automobile.
He further stated that a team of professional sales and service staffs were sent to Lagos to undergo an extensive training at the KIA Nigeria Training Centre and are certified to give exceptional services to customers.
As part of their commitment to giving customers the best value added service in Bayelsa and its environs, Fudons Automobile started a free check-up campaign on the 14th of September. This will last until 30th of September.
The check-up provide KIA owners with free health check, diagnostic services as well as technical advice by experts on how to get optimum performance from their vehicles.
Customers will also get promotional prices on all Kia vehicles and special discounts on service repairs and genuine parts.

Load more