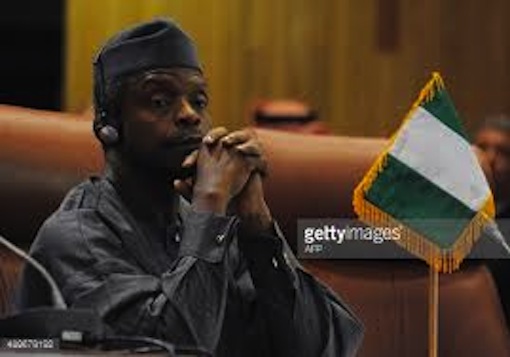 Mr Laolu Akande, Senior Special Assistant (SSA) on Media and Publicity to the Vice President, Prof Yemi Osinbajo, has described report of rift between Osinbajo and Gov. Nasir el'Rufai of Kaduna state as "a bunch of lies.''
Speaking on Tuesday in Abuja in an interview with the News Agency of Nigeria (NAN), Akande questioned the credibility of the report and described it as "sponsored attempt by political dissidents'' whose purpose is to provoke acrimony in the country.
He said that report was consistent with similar other baseless reports published online against top officials of the presidency, adding that it lacked evidence or details.
NAN recalled that the report claimed that the governor insulted the VP which prompted Osinbajo to walk out of a meeting being chaired by President Muhammadu Buhari at Aso Rock Villa.
Akande said that the relationship between Osinbajo and el'Rufai was cordial in spite of the smear campaign to disparage them.
He said that there was no meeting anywhere where the VP engaged in altercation with el'Rufai, neither was there a walk out.
"There is no truth to the story. It is outright falsehood. This is an invention; somebody sat somewhere and invented a lie. It is outright fabrication."
Akande said that the VP and Kaduna State governor had been friendly even before they got to their current positions.
The SSA advised Nigerians to be wary of false publications by non-professionals.
He said: "I think it is important for those of us in this profession to speak out at this kind of recklessness.
"It is not journalism at all. This is a journalistic scandal.
"I think that those of us that are journalists should be outraged; there should be an outrage to this kind of behavior.
"We should put people who try to ridicule our profession to the test; we should constrain them to provide evidence; if there is no evidence then they should retract the story.
"This is an offence against the cause and practice of the media profession and I know that journalists who are in this profession will be and should be outraged by this.
"We challenge those publishers to come out with proof, any kind of proof at all that what they published is true failing which they should retract the story.''
Akande said the persons who planted the falsehood would not succeed in their mission having also failed in previous false reports to disparage the integrity of the President, the Vice President and the First Lady.
"One of the things they try to do in this story is to try to bring confusion and acrimony where none exists.''
He advised Nigerians to focus attention on the anti-corruption drive of the administration and its war on terror which were yielding results.
When contacted on phone, the image maker of the Kaduna state governor, Mr Muyiwa Adekeye, said he would not react to rumour and falsehood.
He said that the imaginary rift between el'Rufai and Osinbajo was not an issue.

Load more