Seun Bisuga/Nairobi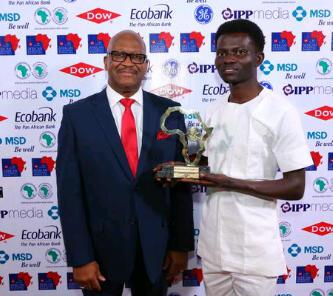 Two journalists from Punch Newspaper, one from Tribune Newspaper and another from online news platform, PremiumTimes News scooped category awards at the 20th edition of the CNN/Multichoice African Journalist Awards.
Five Nigerians were shortlisted for the finals and four of them won with two pitching against themselves in the Culture category.
Arukaino Umukoro of Punch won in the Sports Category Award while newsroom colleague, Femi Asu, won the Ecobank and Business Award.
Adewale Olugbenga Emosu of Tribune Newspaper beat fellow Nigerian, Kola Tubosun to the Culture Award while Ibanga Isine won the News Impact Award.
Nigerians were the highest winners on the night but none of them could win the overall award which is the CNN/Multichoice African Journalist for 2015 went to Hyacinthe Boowurosigue Sanou of Burkina Faso for his work on the political tension in his country and the rigging fashion of the government of Blaise Compaore during his bid to return as president of Burkina Faso.
Other winners on the night at the event held in KICC, Nairobi, Kenya were South African duo of Julie Laurenz and Jacqueline in the Features Award.
African Development Bank Award went to Thomas Naadi Bitlegma from Ghana while Cameroonian journalist who was jailed for writing a report on an army chief was bestowed the Press Freedom Award.
Ibrahima Diallo of Senegal won the Francophone Electronic Award

Load more