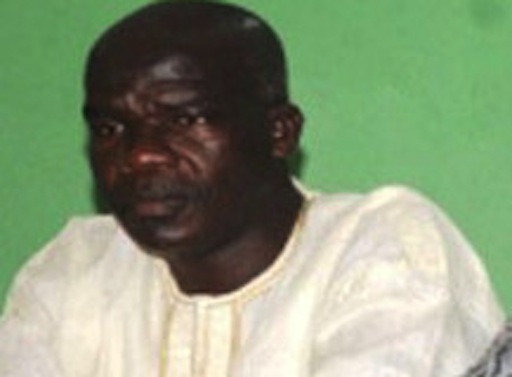 The Radio, Television, Theatre and Arts Workers Union of Nigeria (RATTAWU) on Saturday again called for a new salary structure for media workers and improved funding of media agencies.
RATTAWU President, Dr Yemisi Bamgbose, also told the News Agency of Nigeria (NAN) that media workers' wages and allowances must be paid promptly.
Bamgbose spoke on the sidelines of the 23rd/24th Convocation Ceremony of Olabisi Onabanjo University (OOU), Ago-Iwoye, Ogun State, where he was conferred with a PhD in Applied Psychology.
The labour leader lamented the remuneration discrepancy existing among workers in the nation's critical sectors, decrying that media workers in public establishments were being treated unfairly.
He said the delay in the implementation of the union's recommendations to government was regrettable, maintaining that "the struggle would be sustained to enhance media workers' living standards.
"We are talking about the decay of media outfits such as FRCN, NTA, VON and NAN; these organisations are not well funded.
"During my research, I focused on the media to determine why there is a dearth of creativity, professionalism and motivation on the side of media staff.
"It was discovered that lack of motivation and poor working conditions and the inability of employers to meet the yearning and needs of their workers were the major causes.
"If government wants to transform the economy, government must first transform the pocket of workers.
"It is very important because for any business to grow, one must motivate the work force who constitute the engine room of the organisation.
"For Nigeria to transform economically, workers' entitlements and wages must be paid correctly and on time," he said.
He lamented the gross breach of media workers' allowances, saying the union would not rest on its oars until government improved the situation.
"Media workers, who are faced with a lot of work hazards, are grossly under-paid in Nigeria today.
"If you compare what they are paying media workers with their counterparts in other sectors who have the same qualifications, you will weep for the media.
"Let's be realistic, N18,000 as minimum wage as of today is not up to $100 at the foreign exchange market and you expect someone to survive on that for a month," he said.
The RATTAWU president appealed to government to consider approving the media salary structure for the benefit of the workers.
"It is our responsibility to continue to fight because if you don't fight, nobody will give you your right and you will be relegated to the background.
"Media salary structure is on and it is achievable and I assure you we are going to achieve it.
"We are just waiting on President Muhammadu Buhari's cabinet to take position and we will continue our advocacy from there,'' he said.
Mr Ayinde Soaga, the Assistant Director, Training and Capacity Building, NTA, urged state governments to ensure that their salaries were paid promptly.
"Right now, the major challenge of the state governments is in the area of salary payment to its workers.
"Salaries should never be delayed and must be paid as at when due so as not to demoralise the workers.
"Our governments right now should be more concerned about solving the issue of delayed salaries which is the worker's first entitlement before others," Soaga said.

Load more