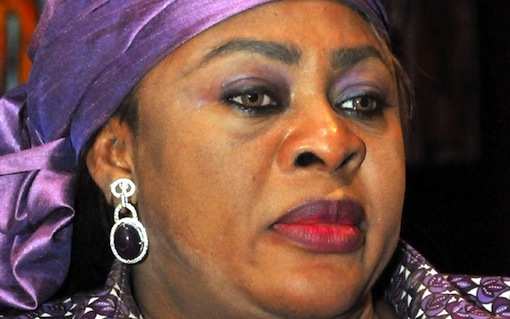 The National Assembly Election Petitions Tribunal in Anambra on Monday upheld the election of former Minister of Aviation, Sen. Stella Oduah of PDP for Anambra North Senatorial Zone.
The petitioner, Mr Dubem Obaze and his party, the All Progressives Grand Alliance (APGA), had challenged Oduah's victory on grounds of alleged electoral fraud during the March 28 poll.
Delivering the judgment, the Chairman of the tribunal, Justice Hezekiah Solanke, dismissed the petition for lacking in merit.
The chairman held that the petitioners failed to prove their allegation.
He said that the petitioners also failed to present relevant documents relating to the alleged malpractice perpetuated at Onitsha North, Onitsha South and Ogbaru local government areas.
He further held that the petitioners failed to prove that Oduah was not duly nominated by the Peoples Democratic Party (PDP) to contest the poll.
In his reaction, Obaze's counsel, Mr Chike Onyemenam (SAN), said his client might appeal the judgment after due consultations.
In a related development, the tribunal headed by Justice Nayai Aganaba also upheld the election of Rep. Sopuruchukwu Ezeonwuka of the PDP for the Orumba North/South Federal Constituency.
The tribunal dismissed the petition filed by Mr Hygers Igwebuike of APGA challenging Ezeonwuka for lacking in merit.
It also held that the petitioner and his party failed to call any APGA polling unit or ward agent to prove the allegation of manipulation of results and wrongful entries of results.
The tribunal noted that it was fallacious for the petitioner to claim that the election result declared by the electoral officer of INEC was faulted.
"The petitioner failed woefully to present any credible evidence to prove the various allegations of manipulation and wrongful entry of results," the tribunal held

Load more