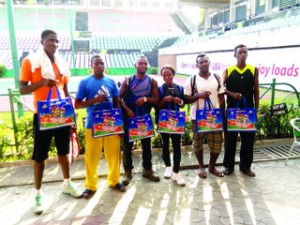 The International Tennis Federation, ITF, has confirmed that the 15th edition of Governor's Cup Lagos Tennis Championship will hold from 5-19 December.
The annual tennis tournament has attracted hundreds of international stars to Lagos, Nigeria since it became an ITF approved competition.
The first edition was staged during the tenure of Governor Bola Ahmed Tinubu as the Governor of Lagos State.
The tournament, with major sponsors, First City Monument Bank (FCMB) and Etisalat Nigeria, is divided into two weeks, Futures 3 and 4.
According to the ITF, the first week (Futures 3) will be supervised by South African referee Ian Smith, while Futures 4 will be handled by another South African official, Anton Rens.
Both referees have been regular visitors to Lagos in the past Governor's Cup editions.
Futures 3 will start with qualifying matches on the weekend of 5 and 6 December before the Main Draws of that week serves off on Monday 7 December and ends Saturday, 12 December, while Futures 4 starts immediately with another round of qualifying games with the grand finale of the 15th edition coming up on Saturday, 19 December amidst fun at the Nigeria's home of tennis, Lagos Lawn Tennis Club, Onikan.
The incumbent Governor of Lagos State, Mr. Akinwunmi Ambode, is expected to grace the finals of the tournament, the first to be staged after he assumed office in May this year.
Secretary General of Nigeria Tennis Federation, NTF, Gloria Ekwempu, said Lagos and indeed Nigeria is ready for the competition, which was to have been held in October.
According to her, all necessary preparations to host the array of foreign stars coming to Lagos for the tourney have been put in place.
"We'll ensure that visas procurement of the players is easy at our various embassies across the world. We are ready to welcome the world stars to Lagos," she said.
"On the part of our local players, they have been informed. As usual, their registration has to be done online on the website of the ITF where they will pay necessary fees and all other documentations. We will be working with the Local Organising Committee, LOC, to ensure that we stage a memorable 15th Governor's Cup Lagos Tennis Championship this year," Ekwempu said.
She further disclosed that the technical committee of the federation will soon meet to decide who gets the wildcards for the Main Draws of this year's competition among the Nigerian players.
Total prize money of $80,000 is at stake in the competition. The men's winners in both Futures will pocket the sum of $30,000, while the women take home the sum of $50,000.
Other sponsors of the competition include Deux Projects Ltd, Lagos State Internal Revenue Service, LIRS, CCECC, Julius Berger Plc, Naston Ltd, LASACO Plc. and a host of other private individuals.

Load more