Jethro Ibileke/Benin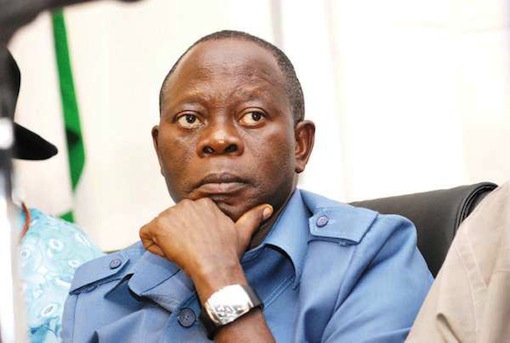 Ahead of the 2016 governorship election in Edo state, a social-political group, Edo Accord Initiative (EAI), has challenged the state governor, Comrade Adams Oshiomhole and other stakeholders in the All Progressives Congress (APC), to ensure the emergence of a credible and worthy flag bearer for the party to succeed Oshiomhole.
Chairman of the group, Mr. Dennis Idahosa, who addressed journalists in Benin, said the state needs a 'Joshua' to lead it into the promised land and not someone who would re-direct the state into the desert for another eight years.
Idahosa, who is a former Commissioner for Foreign Investment in the state, disclosed that Edo Accord Initiative would be fully involved in advocating for continuity in governance, especially as it concerns who takes over from Oshiomhole.
He noted that Governor Oshiomhole has explored all avenues to meet the yearning of Edo people, but that it was imperative for an independent body to provide grassroots platform that will unite the people as well as help the outgoing government.
While stating that the group was not out to destabilize government, he assured that the group was set up to provide partnership geared towards assisting the present government to address community-based issues relating to women and youth, good governance, transparency and accountability.
"Edo Accord Initiative will be actively involved in holding town hall community meetings, seminars and empowerment scheme to complement activities of government.
"We believe Edo State has left Egypt, crossed the Red Sea and is about entering the Promised Land. If time does not permit Oshiomhole to complete the journey, please give us a Joshua," Idahosa said.

Load more