AKIN KUPONIYI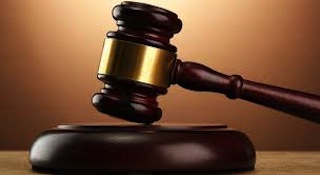 A Lagos-based Indian businessman Sandep Gogia and his company, Eastern Metal Limited, alleged to have swindled a Nigerian company, Boars Communications Limited may soon be arraigned before an Ikeja High Court in Lagos State, western Nigeria.
A three-count criminal charge has been filed against him by the Economic and Financial Crimes Commission (EFCC).
In the charge filed before the court by EFCC's Legal officer, Mr Kayode Oni, it was alleged that Sandeep Gogia and Arun Goswani (now at large) sometime in July, 2015, while being the chief Executive OFficer of Eastern Metals Limited and Chief Operations officer respectively, conspired together to commit felony to wit: obtaining money under false pretence.
It was further alleged Sandeep Gogia whilst being the Chief Operations Officer of Eastern Metals Limited sometime in July 2015, with intent to defraud obtained the sum of 250,000 dollars from Boars Communications Limited under the pretence that he will provide Naira equivalent of the amount to give the company, which he knew to be false.
The criminal charge filed against the Indian businessman by EFCC was sequel to a petition written by a Lagos law firm, Touche and Swift Attorneys on behalf of Mr Richard Oluwamonure of Boars Marketing Communications alleging that the accused Indian businessman obtained the money from Mr Oluwamonure under the pretence of transacting forex Exchange business with him,but it turned out to be a ruse.

Load more