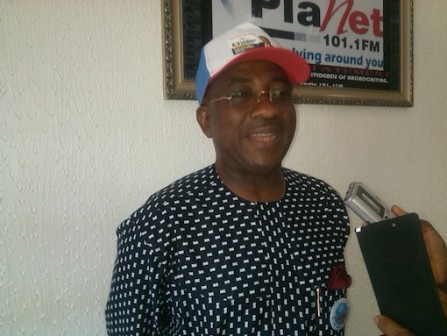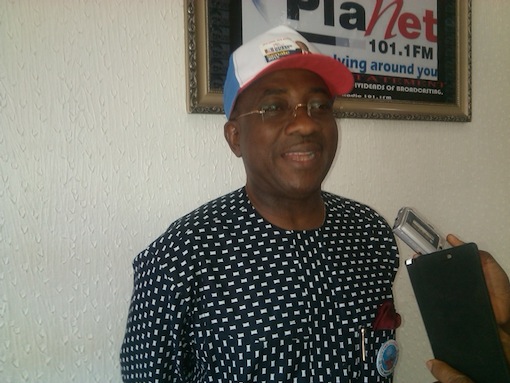 There was outrage yesterday by supporters of the All Progressives Congress (APC) and people of Akwa Ibom North-West following the National and State Assembly Election Petition tribunal ruling on the Akwa Ibom North-West senatorial election.
Candidate of the APC, Inebehe Okori, had approached the tribunal challenging the conduct of the April election and declaration of former governor of the state, Godswill Akpabio, as winner of the poll.
The tribunal led by Justice Goddy Anunihu, in its ruling said there was nothing legally wrong with 205,519 accredited voters casting 444,505 votes which were declared for former governor Godswill Akpabio.
The three man panel comprising the chairman, Justice Goddy Anunihu, Justice A. O. Adebusoye and Justice A. M. Lamido, who were billed to deliver the judgement by 10:00 am, did not arrive the court till around 2:15 pm.
When the panel entered the courtroom at about 2:18 pm and the case was called, the tribunal insisted that though Akpabio's nomination form read Akwa Ibom North-East instead of North West, his nomination was in order.
It also said that the submission of the tribunal that the Card Reader report which proved that only 205,519 voters were validly accredited was admitted in error. He therefore ruled that all evidence emanating from the document be expunged.
The tribunal added that the mode of sponsorship was not specified in the Electoral Act and the 1999 Constitution and therefore Akpabio's form reading Akwa Ibom North-East is a clerical error which amounts to a non issue.
Justice Aninuhu said there was nothing wrong in INEC correcting the error done by the PDP on the former governor's nomination form in so far as the PDP nominated only three senatorial candidates from the three senatorial districts.
He ruled that the oral evidence and submission of the National Secretary of the PDP who admitted that the Akwa Ibom North East error on Akpabio's form was done by his office is enough grounds to correct the documentary evidence rendered by the tribunal and insisted that so long as INEC published Akpabio's name 30 days to the polls alongside other candidates names, there was nothing wrong with the nomination. Justice Aninuhu therefore struck out the petition and awarded N30,000 cost to the defendants.
Reacting to the judgement, the petitioner, Chief Inibehe Okori, gave glory to God for the successful commencement and conclusion of the trial and assured his constituents that the struggle continues.
He will appeal the judgement at the Court of Appeal and will not rest until he reclaims the mandate of the people of Akwa Ibom North-West Senatorial District at the Appeal Court. He assured his people that "the corruption and impunity which characterized the judgement will be upturned by the Appeal Court.
Stakeholders from the area who spoke on the matter condemned the ruling. They lamented that evidence tendered in court were enough to nullify the election. They vowed to pursue the matter.

Load more