Funsho Arogundade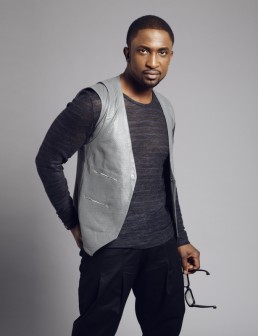 R&B superstar, Darey has dropped his long-awaited fifth studio album titled "Naked".
The critically acclaimed 13-track album brings to bear stellar production work, deep and insightful musical arrangement and Darey's signature vocals, culminating in one raw musical expression which strips away pretence and exposes the very depth of Darey's musical essence and emotions.
It is a smooth fusion of R&B, Afrobeat and Soul, and features collaborations with Asa, Olamide and Soweto Gospel Choir.
It also has a superb masterful production work from Oscar Heman-Ackah and some additional input from Cobhams Asuquo, Vtek and Dare Art Alade himself.
"From the start of this recording project, my plan was to create music that will connect with people on a deep personal level, stand the test of time and still be fun. The whole album is a journey that I hope my fans enjoy," Darey said.
He added that over the course of his career, he has recorded hundreds of songs but can truthfully say that what he feels is the best music he has recorded in his life is on this album.
"'Naked' is more than just an album title. It encapsulates everything that I wanted this album to be about. I wanted my fans to get to know me and feel me in a very close and personal way. I feel that the music on this album brings out what I wanted it to and I can't wait for my fans to get their hands on it," he stated.
Over the past couple of days, pop star Darey Art Alade has thrilled his social media followers with several picture flashbacks and fascinating insights into his personal life.
Using the hashtag #DareyNaked, he has shared cute pictures of his family's old home in Palmgrove Estate, his adorable family, his Alma Mater CMS Grammar School, UNILAG Faculty of Arts where he obtained his BA in music, and even the Island Maternity Hospital where he was born.
He continued with the #DareyNaked series with an emotional overview of his musical career which kicked off in earnest after he came third in the 2004 edition of Project Fame.

Load more