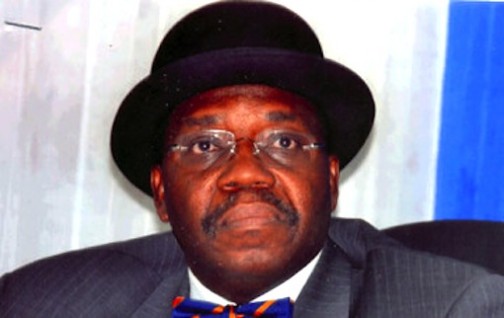 The Ministry of Power has said that it was working hard on its responsibility to improve electricity supply in the country.
Amb. Godknows Igali, Permanent Secretary of the ministry, gave the assurance in Abuja when Mr Danladi Kifasi, Head of the Civil Service of Federation (HOS), paid an unscheduled visit to the ministry.
According to a statement issued by Alhaji Haruna Imrana, Director of Communications in the office of the HOS, the visit is to assess workers' compliance with work ethics.
The statement quoted Igali as saying that "currently the Ministry is trying to harness the abundant solar power in the country in addition to exploring further strategies to improve power supply''.
It added that at the ministry of power, the HOS met Igali busy at his desk who later called on the ministry's Directors to welcome him.
The statement further added that the HOS also visited the Ministry of Aviation, where he met its Permanent Secretary, Mrs Binta Bello, and other Directors of the ministry at their duty posts.
It quoted Bello as saying that: "The Ministry is currently reconstructing four international airports in line with international standard to ensure safety with full commercial facilities for revenue generation.''
The statement added that the HOS at the ministries visited, stressed the need for civil servants to be ICT compliant and to uphold work ethics.
It further said that the HOS charged civil servants to be conversant with the zero-based budgeting system to ensure transparency and to be abreast of the Freedom of Information Act.
This, he said, would guarantee open and accountable government.
The HOS, the statement said, expressed satisfaction with his findings, but noted that while most top management staff were at work, some offices were empty at the time of his visit.
It added the HOS' unscheduled visit will continue to other ministries at a later date.

Load more