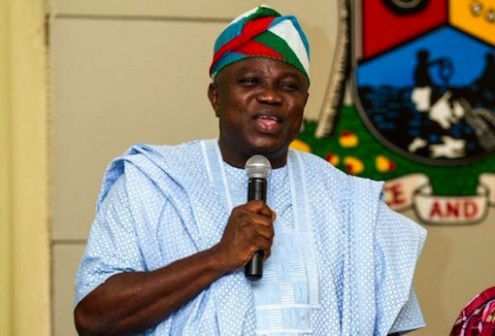 The Lagos State Governor, Akinwumi Ambode, on Saturday advised university graduates to be self-employed to reduce unemployment rate in the country.
Ambode made the plea in a message to the 5th convocation ceremony of the Caleb University held in the school premises in Ikorodu, Lagos.
The governor was represented by the Permanent Secretary, Ministry of Education, Mrs Elizabeth Ariyo.
He said the state government would provide funds to assist fresh graduates who could establish businesses to become self-employed.
"You should be employers of labour instead of waiting to be employed.
"University graduates should put to good use what they have learnt in the university.
"It is not possible for government to employ everybody," Ambode said.
He commended the university authorities for the high standard the institution was known for.
Ambode said that the school's contribution to the development of the country was commendable.
The Vice-Chancellor of the university, Prof. Ayodeji Olukoju, said the most significant achievement of his administration was the issuance of full operational licence to the university by the National Universities Commission (NUC).
Olukoju said that 292 students graduated with first degrees in 16 academic programmes.
He said that 13 students made first class.
The vice-chancellor also said that the university produced nine graduates from the College of Post Graduate Studies.
He said that the university had the first set of recipients of Master of Science Degree in Architecture.

Load more