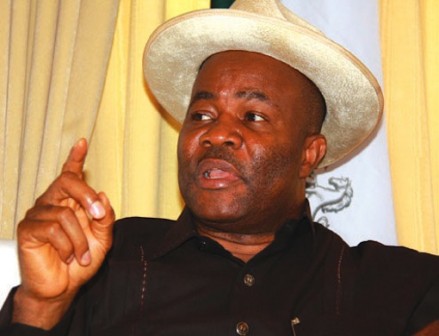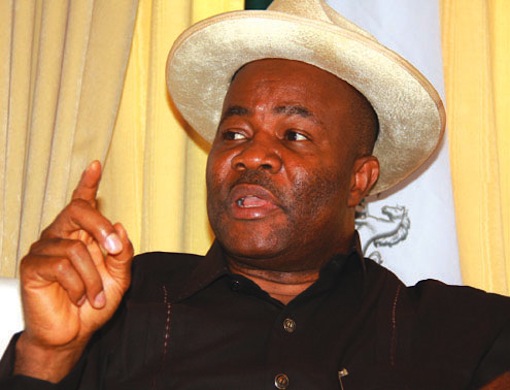 Former Governor of Akwa Ibom, Sen. Godswill Akpabio, has said the Economic and Financial Crimes Commission (EFCC) invited him and he honoured the invitation over alleged siphoning of N108.1 billion from the state's treasury.
Akpabio made the clarification at a news conference on Tuesday in Abuja to deny media reports that he was arrested by the commission.
" I was invited by the EFCC but that was a long time ago, just before my accident and I said okay that when I am fit that I Will go to see them to respond to the allegation that they said a young lawyer wrote petition against me.
"So, when I was chanced on Friday, I went there on my own to listen to them, go through the petitions and make my response.
"And thereafter I was allowed to go and I was admitted on bail, I think that is in line with their procedure, so it wasn't a function of an arrest.
"It was a voluntary decision on my part as a law abiding citizen to go there. I heard that some youths were very disturbed in various parts of the Niger Delta.
"It wasn't a problem. I feel as a law abiding citizen people write petitions against you. As a lawyer we believe in let the other side be heard.''
According to him, the figure earlier reported in the media was more than the actual figure contained in the petition filed against him by undisclosed petitioners.
"The problem we have is the way sometimes things are publicised, allegation is not guilt and then of course the bloated figures that we see.
"If somebody has a petition against you for 20 billion, they will write 200 billion or 10 billion, they will then write 1 trillion; and by the time it comes out, it goes all over the world that so, so person is standing trial.
"In fact, it is almost like judgment, the way the press reports it. Outside that I think it is a civic responsibility.
"And the right thing for me to do as a senator is that if a petition is written against me I should go and give my response to it so that they will have an informed judgment but that does not mean admission of guilt. No.
"I just want to urge all my people in Akwa Ibom State who probably were disturbed to know that such monies were not missing from the coffers of the state, that is the simple truth.
"And if we had such additional sums as he (the petitioner) mentioned it, we would have done more for the state.''
Akpabio maintained that the petitions against him were politically motivated by some disgruntled persons in the state.
He, however, expressed optimism that he would be vindicated after the investigation.

Load more