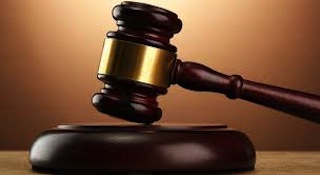 A 40-year old Information Technologist, Mr Samuel Bankole on Tuesday told an Igando Customary court in Lagos that his father-in-law was responsible for his leaving his matrimonial home.
Bankole, who was responding to a divorce suit filed by his wife, Iyabo, said his father in-law forced him out because he was unable to pay the house rent.
"My wife always pay the rent because I am not buoyant enough but the last rent was paid by my father-in-law who had been threatening me to vacate the house or commit suicide.
"On that fateful day, he came with a thug, beat me and threw my belongings out.
"He also arrested me; I passed a night in the cell before my father came to bail me," he said.
The respondent said that his wife with whom he had three children was having extra marital affair.
"My wife cheats on me, I read her chat on her phone and I discovered she was having an affair with a man.
"I confronted her and showed her their conversation but she could not give me a satisfactory answer," he said.
Bankole also claimed that his wife always curse him, saying he always heard her at mid-night, swearing that it would not be well with him.
He begged the court not to grant his wife's wish as he was still in love with her.
The petitioner, Mrs Iyabo Bankole, 32, a trader had sought for the dissolution of her five-year-old marriage over lack of care and threat to her life.
She said that her husband was an irresponsible husband and father.
"My husband is working but he always tell me he does not have money, I have been the one paying the house rent since the inception of our marriage and also pay the children's school fees.
"When the rent of the two-bedroom flat I first rented was about to due, my husband disappeared from the house with all his belongings to an unknown destination and I was pregnant then.
"I don't have money so I have to sell my late mother's property to pay for my antenatal and to feed myself.
"I was in the hospital for six days because I could not pay, I was release after my father came to pay the bill and I stayed with my father for nine months before he rented another flat for me.
"After my father rented the flat, my husband came back to the house," she said.
Iyabo also told the court that her husband threatened to kill her.
He said that her husband once tied her nose and mouth with cloth, adding that it took the intervention of neigbours to save her.
"There was a day his girl friends came to my house around 11:00 pm to beat me up.
"After I recovered from the beating, I came out to take air when I saw those girls with my husband outside the gate chatting and drinking.
My husband also beat me whenever he sees me talking with a male customers or whenever he read my chat with a male friend on phone; all the scars on my body was as result of his constant beating.
The petitioner pleaded with the court to dissolve the marriage, saying her life was at risk and wanted to live and cater for her children.
The court president, Mr Adegboyega Omilola adjourned the case till November 4 for further hearing.

Load more