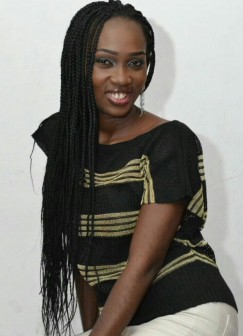 Mrs Universe Limited, a world renowned entertainment company with headquarters in Bulgaria and organizers of the famous 'MRS UNIVERSE' pageant for beautiful married women across the globe has finally arrived Nigeria.
This will give the country's beautiful and married women an opportunity to participate in the world beauty pageant for married women.
The pageant event company which equally has in her stable 'SUPERMODEL UNIVERSE' and 'CHILDREN OF THE UNIVERSE' pageants has succeeded in nurturing and promoting world unity and peace through the advancement of dynamic cultural values across countries around the world.
The National Director for Nigeria, Mrs Sarah Anogwi, a beauty queen and the founder of 'Single Teenage Mother Support (STEMS)', a non-profit organization for Pregnant Teens and Single Mothers said it's a big accomplishment in successfully bringing the Mrs Universe brand to Nigeria since its inception in 2007.
She said the pageant its aimed at choosing the most honorable and beautiful married woman between the ages of 25-45, who have a model family and a career that has affected lives.
The brand has its uniqueness in organizing the events in different countries round the world, giving participants life lasting impression and experience while promoting the cultures and values of the various participating countries.
The Mrs Universe 2015 event took place in August in Belarus and Mrs Ashley Burlham Callingbull from Canada was crowned the new queen.
She expressed confidence that Nigerian women are beautiful and intelligent and can clinch the crown, saying if Agbani Darego did it for the Miss, someone in Nigeria has to do it for the Mrs.
She equally used the opportunity to call on married women out there to come out and express themselves by participating in the Mrs Nigeria Universe 2016 pageant, where the best will be chosen to represent Nigeria in the international pageant.
Government at all levels and companies are encouraged to support the hosting of the Mrs Nigeria Universe pageant in projecting Nigerian women to the outside world and promoting the nation's cultures and values.
She said interested persons, companies, government and agencies should please contact them via: 08164456755, 09098354182, [email protected], Facebook.com/mrsnigeriauniverse.

Load more