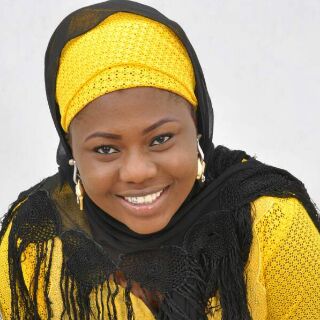 KAYODE APONMADE
Top Islamic female musician, Rukayat Gawat will on Sunday, 1 November, 2015 gather friends, fans and well-wishers as she unveils her latest album, 'Ogbe Okan 3' at 10 Degrees Event Centre, Billings Way, Oregun in Ikeja, Lagos.
Tagged 'Imole Day 2015', the event will also be used to honour her fans and her father, Rasaq Aremu Gawat and empower widows and orphans as she gives back to society.
Packaged by Okiki Films, the event begins by 10 am with a lecture by distinguished cleric, Sheikh Muyideen Ajani Bello after which there will be series of performances by guest artistes including Wasiu Kayode As-sideeq, Baba N Waka, Ayeloyun, Saoti Arewa, Ere Asalatu, Omotayebi, Iya N Kaola, Gbemisoke, Temi Ni Success and Akogba among others.
Gawat and her band, Imole Voice of Islam, are set to inspire all through 'Ogbe Okan 3'.
The Guest launcher is Chairman, Staco Insurance, Mr Dere Otubu. The Asiwaju of Ijebu Ayepe Land, Alhaji Sodiq Kayode Jamiu is the father of the day while the CEO of Bolamark, Alhaji Abdul-Azeez Fatai is the Chairman of the day.
The chief host is the MD/CEO Staco Insurance Plc, Alhaji Shakirudeen Olaonipekun Oyefeso.

Load more