Akin Kuponiyi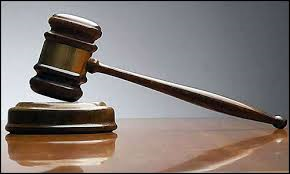 A Federal high court sitting in Lagos, western Nigeria, has granted leave to a Lagos lawyer, Barrister Temilolu Adamolekun appointed by Guaranty Trust Bank Plc as receiver manager to take over an Italian company.
The firm, Poloni and Company Limited situated at 58/60, Ajose Street Mende village, Maryland, Lagos, was taken over due to the inability of the company to pay a debt of N139,061,280.27.
The order of the court was sequel to an affidavit sworn to by a legal practitioner Mr Gbenga Akinde-Peters in support of motion ex-parte filed before the court by the law firm of Temilolu Adamolekun, the deponent averred that in October, 2014, Guaranty Trust Bank Plc granted loan in the sum of N124 million to Poloni and Company Limited to augment its working capital.
The loan was secured by personal guarantee and indemnity signed by Mr Domenico Poloni who is the alter ego of Poloni company, and a duly registered deed of legal mortgage wherein it pleged all the piece of land situted at Mende village, off Ikorodu road of Lagos State covered by a deed of transfer between Michael Adebanjo Akinola and Poloni company limited.
The company has failed to liquidate the facility which has continued to attarct interest in line with terms and conditions in the agreement executed before granting the loan and as at 13 May, 2015, the company's indebtedness stood at N139,061,280.27.
Despite several letters of demand the company has failed to liquidate its indebtedness to the bank.
Consequently, the bank appointed Mr Temilolu Adamolekun as Receiver/Manager over the property and assets mortgaged in favour of the bank by the company.
Guaranty Trust Bank Plc then urged the court not only to restrain the company and its directors and agents from obstructing the receiver manager from performing his duty but to also grant the receiver manager leave to take over the company pending the hearing and final determination of the motion on notice.
The presiding Judge, Saliu Saidu acceded to the request of the bank.
The company has since been taken over by the Receiver/Manager.

Load more