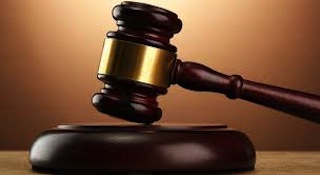 Justice Adedayo Oyebanji of the Akwa Ibom State National and State Assembly Election Petition Tribunal in Abuja has been criticised over his refusal to release the Certified True Copy of judgement so far delivered by the tribunal.
According to Reclaim Akwa Ibom Frontiers, the development would prevent litigants from filing their notice of Appeal as required by law.
The statement signed by the group's National Publicity Secretary, Comrade Kufre Dominic in Abuja, decried the inability of majority of APC candidates on whose petitions she delivered judgement to have copies of the ruling.
It lamented that if something is not urgently done, the mandatory 21 days timeline to file a notice of Appeal by any candidate dissatisfied with the judgement of the tribunal will elapse.
"It is unfortunate that till date, no single APC candidate whose case was heard and judgement delivered by Justice Oyebanji has been able to have either a copy of the judgement or the Court records needed to proceed on appeal. We hereby state categorically that this is nothing but a grand conspiracy to undermine the APC's chance to seek justice at the appellate Court in line with their constitutional right," the statement said.
The group said since October 8 and 13, 2015 when the tribunal gave judgement in the suit filed by Emmanuel Obot of the APC challenging the declaration of Bassey Albert of the PDP as the winner of the Akwa Ibom North East senatorial seat as well as the Ini/Ikono, Ibiono/ Itu and Oron Federal constituencies petitions, none of the candidates has seen the judgement let alone the court records which are both vital towards the candidates proceeding to the Court of Appeal.
"The situation is strange and suspicious. It is also against natural justice and fairness," the group said.
While commending the APC candidates for what he called their courage, resilience and determination to reclaim the stolen mandate of their constituents, Comrade Dominic assured them of the continued loyalty and solidarity of their supporters in the battle.
He called on the National Judicial Council (NJC), the President of the Court of Appeal and relevant bodies to intervene and prevail on the tribunal to release the judgement alongside the records of proceedings to enable the APC candidates proceed to the Court of Appeal within the time limit of the constitutionally approved 21 days as "anything short of that will amount to great injustice to not just the parties involved but Akwa Ibom people, democratic growth, development and good governance".

Load more