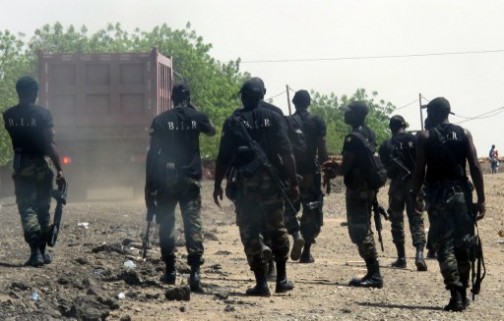 Cameroonian soldiers drove Boko Haram insurgents back across the country's northern border into Nigeria on Friday, a day after the Islamist militants killed at least eight people in an attack in the remote region that aid groups say is becoming a war zone.
Boko Haram fighters had stormed the village of Kerawa in Cameroon's Far North Zone on Thursday afternoon, the local prefect said, the same day as a similar raid nearby and a suicide bombing in neighbouring Chad.
"The arrival of reinforcements from our security forces… mean the thugs have been forced to retreat across the border to Nigeria," the prefect told Reuters.
Colonel Badjeck, the army's spokesman, said that the military had caused heavy casualties in Boko Haram ranks but no official death toll was available.
Boko Haram guerrillas have made the swamplands of Lake Chad, where the borders of Chad, Cameroon, Niger and Nigeria converge into a war zone, the United Nations refugee agency said last week.
Boko Haram has waged a brutal six-year campaign for an Islamist state in northeastern Nigeria. Since neighbouring countries joined an offensive against the group last year, the conflict has spilled across their borders, displacing tens of thousands of people.
Boko Haram used Cameroon's impoverished Far North to stockpile supplies and recruits until the government cracked down on the jihadist group last year.
Cameroon is also in an 8,700-strong regional force led by Nigeria against the militants, expected to be operational by the end of the year. The United States is sending military supplies and troops to the central African country to aid the fight.
Reuters

Load more