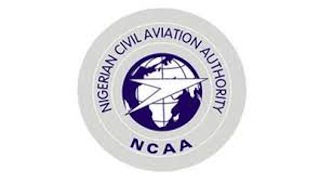 The Nigerian Civil Aviation Authority (NCAA) has dismissed as untrue the threats by two trade unions in the aviation sector to shut down airports across the country by Sunday's midnight.
NCAA's Acting General Manager, Public Relations, Mr Sam Adurogboye, dismissed the threats in a text message sent to the News Agency of Nigeria (NAN) on Saturday in Lagos.
NAN reports that the unions – the National Union of Air Transport Employees (NUATE) and the National Association of Aircraft Pilots and Engineers (NAAPE) -had issued the travel ban in a letter dated Oct. 21.
NUATE and NAAPE Secretary Generals, Messrs Olayinka Abioye and Aba Ocheme respectively, in a letter they jointly signed, directed their members to embark on an indefinite strike from Sunday's midnight.
They, in the letter, allegedly accused the management of NCAA of not adhering to the conditions of service with respect to the promotion of workers and other welfare issues.
Adurogboye in the message said the threats to close the airports were not true as the unions had on Oct. 23, suspended the planned strike.
"We learnt that the unions had circulated an e-mail alleging a travel ban to Nigeria with effect from tomorrow's midnight.
"I hereby declare to the whole world that it is not true. Nigeria airspace is open to flight operations at all times.
"NCAA cannot be closing airspace it is meant to guard. Our primary responsibility is to ensure the safety of air travellers. That e-mail should be disregarded. We are investigating the source,'' the message said.
According to the message, a peace meeting has been scheduled for Oct. 26 to find an amicable resolution of the dispute with the workers.

Load more