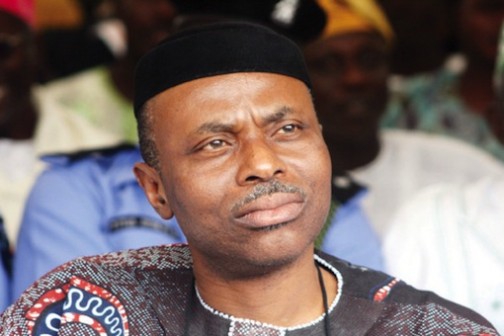 Bankole Oluwajana contested the 2007 governorship election in Ondo State on the platform of Alliance for Democracy (AD) and now a chieftain of the All Progressives Congress, APC, in Ondo State. In this interview with Kazeem Ugbodaga, he spoke on the forthcoming election in Ondo State and the need for President Muhammadu Buhari to correct imbalances in Nigeria's federal structure and others. Excerpt.
Q: Ondo State governorship election will hold next year. But from the look of things now, the All Progressives Congress (APC) is fractionalized. How prepared is the party for 2016 governorship election?
A: Quite frankly, the same medicine we applied during the presidential election would be applied in Ondo state. There must be a change. Truly, we have some problems in our hand. The first problem is that we have a Governor; Dr. Olusegun Mimiko who can convince the Pope to worship the devil. He plays politics with everything and at the expense of the people that he governs. I go to Ondo state every other week and I know that besides the Mother and Child Programme, every other thing is glamour and noise.
It is disheartening to read about respected scholar like Prof Kole Omotosho praise the government in Ondo state. Governor Mimiko cornered respected Yoruba leaders to support him. The truth of the matter is that common people on the street do not share their sentiments. The latest is the opening of Shoprite in Akure. It is part of the glamour without economic sense. Besides the civil service and politics, the only major avenue to get people engaged in Ondo State besides farming is trading. All these shops will be wiped out when Shoprite opens because Shoprite will muscle them out of existence because of the size and strength.
The profits of Shoprite will be shipped to South Africa. Do you think the United States Government cannot provide rail lines in all cities as it is in London? Do you know why? The day they do that, Ford will shut down. General Motors will shut down. Chrysler is going to shut down. Consequently, thousands of people will lose their jobs and crime rate will go higher. By not providing rail services in all cities means they will keep providing vehicles so that a lot of people will keep their jobs. That is common sense. Now, Shoprite is a place of glamour. Because of that, you brought it to Akure. It just does not make sense. APC is fully on the ground and the right candidate will emerge at the appointed time. Time is up for PDP in Ondo State. One iroko tree will no longer make a forest. It is an aberration.
Q: Are you satisfied with President Muhammad Buhari's approach to governance so far?
A: The main reason why we supported President Buhari is because he is a man of incorruptible character, who will save us from the drift we witnessed in the last government. We felt we needed someone who could address the major problems we were still facing at that period. Corruption is Nigeria's main problem. It is indeed the foundation of challenges we have in Nigeria. It takes place in all sectors, especially oil, gas and power. Corruption is the tap root of our problems and we need somebody who can uproot it. Quite honestly, Buhari fits into that role. So far, he is working along this course. He has not failed when it comes to the issue of anti-corruption war.
Q: Buhari's anti-corruption approach is belligerent, which may cause delay in prosecution. Is it not better we adopt alternative approach that will help recover stolen funds without spending much on litigation and without much delay?
A: What is unfolding now is what I call emergency action. It is based on a thinking that let us get what they have taken away first before it goes into the system or before we lose the money. Right now, a lot of them will be looking for avenues to hide what they have looted. That is why you read news that in Niger Republic border, they caught somebody with N1 billion. At Lagos Airport, they caught another person with $2 million. I believe this government wants to quickly recover what they can recover from them. That is why they are making all these arrests. Let us face it. If we do not have a good system, it will not serve our public interests.
Really, the President has a good plan on how to get the money back. But the president is not going to be the judge in the case. He is not going to be the prosecutor. If those ones play their roles well; Nigeria will take a new turn. People like me strongly feel that we should have a strong monitoring system. We have the Department of State Security (DSS) there. For me, the DSS is so important that we should encourage and support them. Let us use the DSS operatives to monitor the system. Forget about people saying we are not in a state of emergency or military regime. Honestly, when you have important cases at hand, they must be addressed with all seriousness. The DSS should be so empowered that all these systems: the Police, the Judiciary should be strongly monitored. We need to use the DSS operatives more to ensure that the vision of the president is well implemented. By the time they make example of two or three people, everybody will fall in line. We should pay attention to the DSS and ensure that the people there are above boards. The DSS should be given prominent roles to play in this anti-corruption war.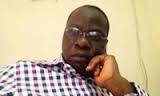 Q: Buhari has been criticised for tilting northerners in the appointments he made before he nominated his ministers. Do you subscribe to this perception?
A: When you have a serious job to do for which you will be held accountable, you will recruit people that you trust and will be most comfortable with. It does not matter where they come from. It is a fact that majority of people around President Buhari are people from a section of the country. So, the kind of appointments we witnessed in the first three months did not take us by surprise. In all honesty, I am a Nigerian. I believe in one Nigeria. But I cannot close my eyes to the fact that I am a Yoruba man. People that are supporting me in politics expect me to represent their interest. In the scheme of things right now, if I am asked whether the interests of my people are well taken care of, my answer will be that let us wait and see. But if the trend continues, my answer will be the interest of my people is not properly protected. The list of appointments that were made before the ministerial list revealed a lot. Out of 36 appointments, the East and West had 10 in all. Even the 10 we are talking about, what kind of appointments did we get? We have Femi Adeshina. We also have Babatunde Fowler having the most prominent appointment.
Certainly, some adjustments have to be made on appointments and also in our federal structure. For instance, when Kano and Lagos States were created in 1967, the population of Lagos was more than that of Kano at that time. The two states were created on May 27, 1967. Now, Kano has been split into three. Katsina and Jigawa states were created from Kano State. Lagos still remains the same. Also, in the House of Representatives, Lagos State is having 24. Kano State is having 24 after two states had been created out of it. In the eye of the 1999 Constitution, Lagos has only 20 local government areas. But Kano has 44. By the time we add those from Jigawa and Katsina States, it will tell you the kind of uneven distribution we have in Nigeria. The inequalities were created under different military regimes from August 1985 and June 1998. That needs to be addressed promptly. I will not for now criticise our President. But we need to bring these things to his notice so that he does not forget that at the end of the day, we are going to judge him by how fairly he has dealt with us as a country. For now, I will commend him for a job well done. But I must also let him know that we are very nervous.
Q: We do not have precise economic direction yet almost five months after inauguration. Are you comfortable with this?
A: First, people that work do not make too much noise. I believe people who speak with them at close quarters will have insight into what they are doing in this direction. From what we have seen, issues will be rightfully addressed. The signs are very obvious. Do not forget that the situation was so bad under the last administration. You do not make noise about food for tomorrow when you are on a death bed. Nigeria was dying. Nigeria was as good as gone. That is the truth of the matter. I will not complain if no radical statement has been made so far on the economy. Quite honestly, I am not in any way disturbed when it comes to that. The Vice President, Prof. Yemi Osinbajo has made some public statements. Obviously, the only thing that excites our Vice President is how to help economy grow; how to generate jobs and how to make Nigeria a better place. Definitely, they have some great plans and they are working. Those plans will unfold as time goes on.

Q: Can Buhari effectively manage ethno-religious challenges in Nigeria?
A: Perhaps, 100 days may be too short to rate him. Nobody spoke about 100 days when President Jonathan was there. But the President should understand that Nigerians are sensitive to every step he takes. Those of us that stood for him should be able to beat our chests that this man has done well for Nigeria in all ramifications. Nepotism should not be heard of again in our dear country. Sectionalism should not feature again in our polity. He is a Fulani man, but I want to see him as a nationalist. I want to see as someone who is a Yoruba man and Igbo man. He must truly represent all sections of the country without prejudice. President Obasanjo gave us a semblance of that. I am not too sure any person who will say Obasanjo represented the interest of Yoruba only. He never did. Obasanjo is a Nigerian. He is a nationalist from that perspective. We, the Yorubas, may not like it, we feel that he robbed us of our opportunity but Nigeria needs people like that and we want to see the same thing in President Buhari.

Load more