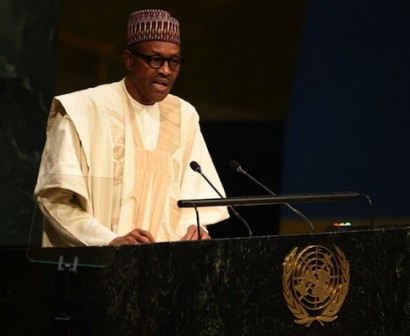 A chieftain of the Peoples Democratic Party in Sokoto state, Alhaji Sa'idu Gumburawa, has expressed optimism that Nigeria will be a better place in the next two years under President Muhammadu Buhari.
Gumburawa, a former member of the House of Representatives, said on Tuesday at Gumburawa village in Wamakko Local Government that "the change agenda of Buhari would start maturing in the next two years.
"I am a PDP man, but i voted for Buhari during the last presidential election due to my conviction that he has the Nigerian project topmost in his mind."
He suppoorted the administration's renewed fight against corruption, and advised the President to ignore unnecessary distractions.
Gumburawa, who was also a former board member of the News Agency of Nigeria (NAN), however, said Buhari should also heed constructive criticisms.
"He should listen to any constructive criticism aimed at facilitating the reformation of the country.
"Moral and material corruption have been the bane of Nigeria's socio-economic development.
"Fighting the monster to a standstill is good for Nigeria, and proactive measures should be taken to bring back all the country's stolen funds stashed outside the country," he said.
The former lawmaker called on the National Assembly to support the change agenda of the Federal Government by making relevant laws that would fast track the rejuvenation of the nation.
He appealed to Nigerians to pray for the success of the administration and be patient with it, as Buhari needed time to fully correct the wrongs of the past.
On insecurity, Gumburawa said the government had "so far taken the right steps to combat the menace of insurgency, kidnapping, oil theft and cattle rustling, among other crimes.
"More efforts should be made to provide the needed arms and ammunition, transportation, incentives and other logistics to the various security agencies in the country, to enable them discharge their mandate effectively."

Load more