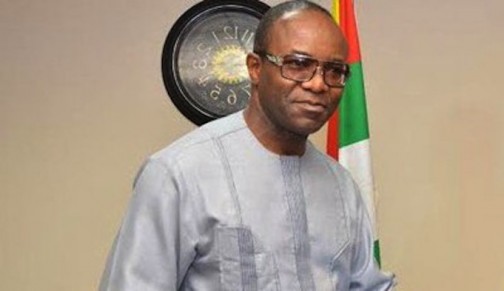 Nigeria's state oil firm NNPC began auctioning annual crude term contracts on live television on Tuesday and vowed to cut the number of contract holders by a third in a drive to boost transparency at an institution dogged by corruption.
The contracts cover the bulk of Nigeria's nearly 2 million barrels per day (bpd) of crude oil exports, which are a key contributor to the country's economy.
President Muhammadu Buhari, who was elected in March on a campaign to "fix" Africa's biggest economy, has vowed to end graft at NNPC where billions of dollars were not remitted to state coffers in the past.
As in previous years, the tender was published in newspapers, inviting bidders to take part. But the bidding process itself and the tender awards, which used to take place behind closed doors, were now live on television.
"This is not business as usual. This is going to be different," an NNPC official said during the televised round.
NNPC chairman Emmanuel Ibe Kachikwu said the new bidding process would help the sprawling firm to become more efficient.
"The essence of this really is … that you can go to this process and sign off your long-term contracts…," Kachikwu told bidders assembled at the NNPC headquarters.
The company plans to cut the current number of 43 contract holders to just 16, which NNPC officials said would ensure companies get oil when they need it.
In the past, NNPC has allocated more oil to companies than it in fact produced, meaning some contract holders did not get everything they were promised.
A total of 278 companies submitted bids before the deadline last week. After roughly an hour and a half of proceedings, 75 bids had been opened.
Oil traders said the pressure would also be on NNPC to award contracts only to companies with the ability to sell or process it themselves in order to maximise Nigeria's income.
"Some contracts used to go to companies that didn't have the background to trade 950,000 barrels of crude," one oil trader said, adding they would just sell it on to international trading houses, adding a fee to the cost. In the current oil price environment, the trader added, NNPC could no longer justify such arrangements.
Reuters

Load more