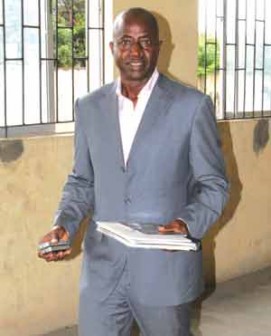 A renowned sports commentator, Tayo Balogun, on Thursday supported Segun Odegbami's claim that former FIFA Executive member, Dr Amos Adamu, sabotaged his bid to contest for the FIFA presidency.
Balogun told the News Agency of Nigeria (NAN) in Lagos that Adamu saw Odegbami as a threat to his return to main stream football administration.
He added that the candidacy of former Gov. Orji Kalu was a distraction of sorts to derail Odegbami's bid for world football's coveted post.
"The moment it was rumoured that the Nigeria Football Federation was throwing their weight behind Odegbami certain individuals were not happy about the development.
"I think Kalu was persuaded to run, but he later thought of the enormity of what it takes to be a FIFA president and decided to opt out.
"I see him as somebody trying to stop Odegbami. I am suspecting Adamu in this particular regard.
"He knew that might stop whatever chances he has in getting rehabilitated in the CAF and FIFA circles,'' he said.
NAN reports that FIFA had made it mandatory for candidates aspiring to contest for the FIFA presidency, to get the endorsement of five nations from their confederations to get the nomination.
But unfortunately, Odegbami, who was aspiring for the coveted FIFA job could not meet the requirement that would enable him to stand as a candidate for the Feb. 26, 2016 elections.
Balogun said that Odegbami ought to have reached out to progressive minded stakeholders who would have given him quality advice on what to do.
"I fault Odegbami for not getting the slot. He didn't involve people in his bid to get the nod to stand as a candidate.
"He ought to have known better that the backing of the Nigeria Football Federation (NFF) was not enough.
"NFF couldn't have done the running around for him, that was solely his responsibility," Balogun said.
He, however, appealed to Nigerians who might want to take a shot at such coveted positions in future to ensure they go through the right channels to avoid what Odegbami encountered.
"They should do all that is required of them and also go an extra mile in achieving their goals.
"If he (Odegbami) had met all the requirements meant to contest for the post, his name would have been on the final list of the FIFA presidency list."

Load more