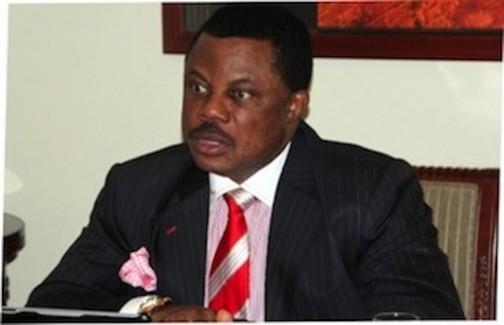 Ekwulobia community in Aguata Local Government Area of Anambra is peaceful and calm after the relocation of 47 Boko Haram suspects.
A correspondent who visited the prisons facility on Thursday, reports that there was heavy security presence at the entrance of the prisons.
NAN recalls that Boko Haram suspects had been transferred to Ekwulobia minimum prisons in June amidst protests.
Mr John Ezendu, a native of the town, said there was nothing to be excited about as there had been no threat to the tranquility of the community since the suspects were transferred to the town.
Ezendu said that what was important to the people of the town was for the government to construct good roads in the area as host of such facility.
"We understand that the Boko Haram suspects have been moved from here; that was no problem to us, as you can see there is no excitement.
"What we are praying and hoping for is the construction of our roads so that we can enjoy the benefit of federal presence", he said.
A trader at the popular Ekwulobia market who identified himself as Chibuzor, said he was not aware of the relocation of the prisoners from the Ekwulobia prisons, adding that it was responsible for normal commercial activities.
Chibuzor however, said that the situation was a contrast to the protests that followed that arrival to the town.
"We don't know about it; we do not have problem here; what I know is that after they came there was protest but for us, market boomed because the prisons authorities came to buy foams and other things", he said.
A senior prisons official who pleaded anonymity, confirmed to NAN that the transfer of the suspects was effected in the midnight of Oct. 27.
The source also said that the relocation was a great relief to the inmates as the prisons was almost at full capacity before the suspects arrived.
"I can confirm to you that the Boko Haram suspects have been moved", the source said.
When contacted, DSP Ali Okechukwu said he had not been briefed of the development and that he could not confirm it at the time of this report.

Load more